BERLIN STARTUP SCENE REUNION PARTY #2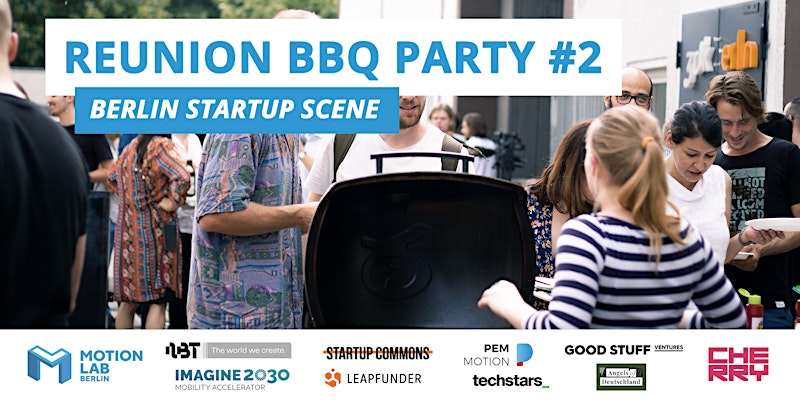 It is not only a nice after work option, where you can spend a nice evening with a cool beer in your hand, good food on your plate and best music on your ears. More than that it is the perfect setting to expand your network and exchange with exciting people. Therefore we want to encourage all of you, to take this opportunity and to book your tickets on Eventbrite.
As part of our community, we have a small perk for you.
Use the code motionlab50 and you will get 50% off your ticket price.
Food & drinks are included in the ticket price, the music is provided by GOOD STUFF Ventures who are hosting the Berlin-based DJ and producer Mayaan Nidam, who will be on the decks providing the finest after-work tunes.
Furthermore, you will receive a name tag with a short description that includes who you are and what you are searching for, which is going to make networking and match making easier for you!
Use this chance to meet & mingle with your friends from the Berlin startup scene.
There is plenty of space at MotionLab.Berlin thereby we ensure that distance regulations can be followed.