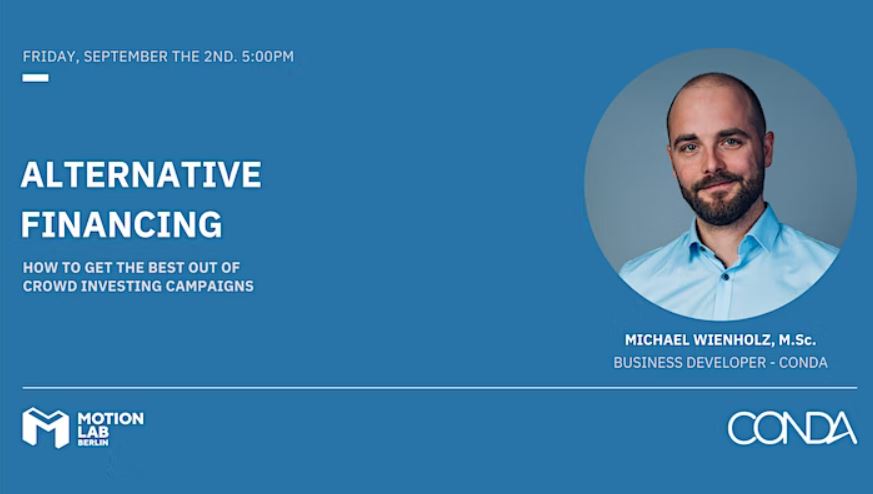 MASTERCLASS – Alternative financing with crowd investing
Get the best out of Crowd Investing campaigns!
About this event
Michael Wienholz from CONDA speaks about the possibilities crowd investing campaigns can offer, when opportunity meets know-how. He sheds light on the frequent questions many young businesses ask themselves:
When should my company consider a Crowd-campaign?
What should the expectation be from the platform?
What form of investments are offered?
How to create momentum and use the campaign to get financing and grow business?
How to use your investor network?
About CONDA
More than ten years crowd investing experience in Germany, pioneer in Austria, since 2021 with a Swiss branch, has successfully handled more than 180 projects and provided over 55 million in financing for Start-Ups and SMEs.