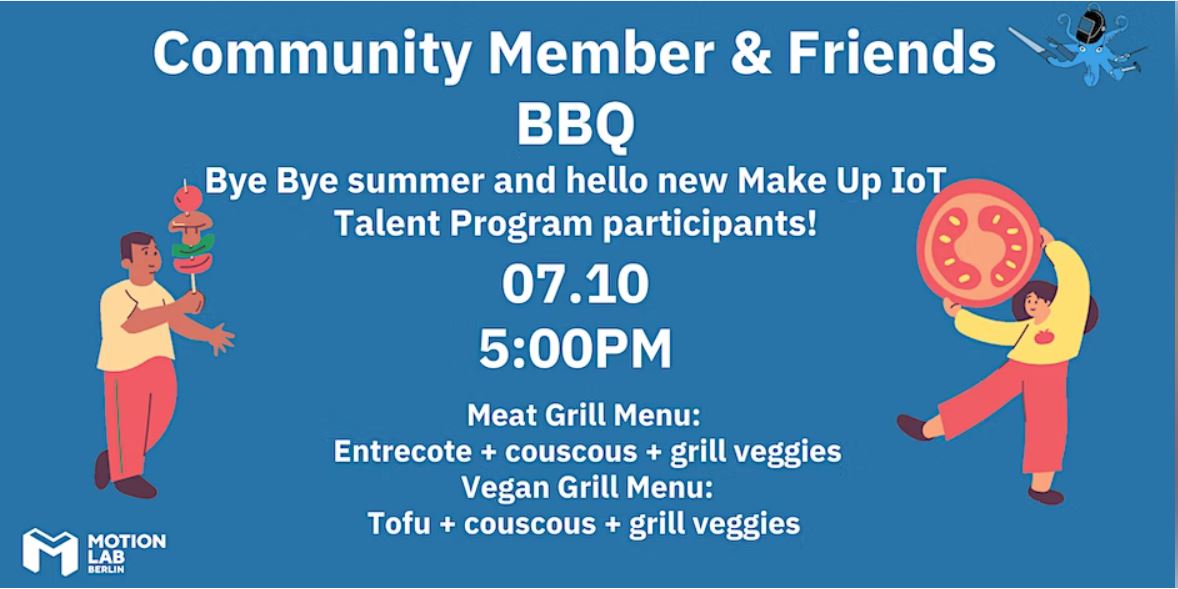 Community BBQ and IoT Talent Program kickoff
Summer is over but a BBQ still goes! At the same time we can welcome 25 new community members at our event in Berlin: the students from our MakeUp IoT Talent Program.
Agenda:
5:00pm Open Door

5.30pm Fire up the BBQ
6.00pm Toast to our new community members
Accompanied by drinks and music again, of course.