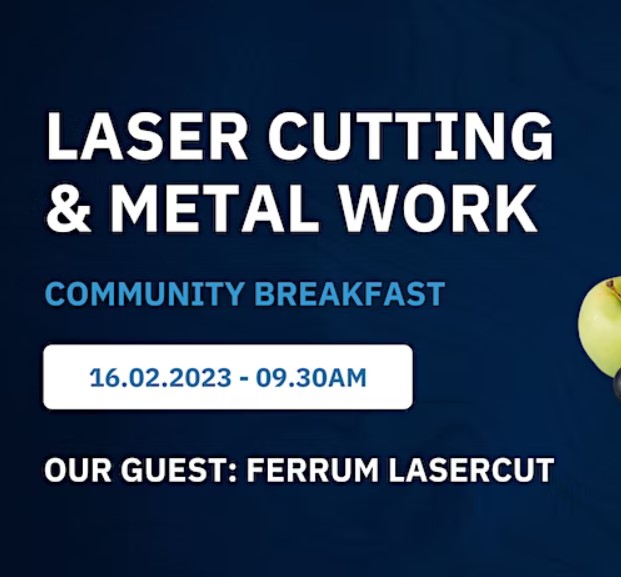 Community Breakfast – Laser Cut Berlin – Expert Session with Ferrum LaserCut
Enjoy a delicious breakfast at our makerspace Berlin together with our MotionLab.Berlin tech and laser cut Berlin expert Uwe – CEO of Ferrum Lasercut GmbH.
👉🏼 Learn from a metal fabrication expert Uwe and get secret insights into laser cutting
👉🏼 Expand your skills and network: Learn about metal fabrication and connect with other startups and artists
👉🏼 Apply new techniques: Take away practical knowledge to apply to your projects.
👉🏼 Boost your professional profile: Attend this event to demonstrate your commitment to learning.
👉🏼 Enjoy breakfast with a purpose: Start your day with breakfast, good company, and valuable knowledge into laser cutting.
In a short session Uwe will talk about the do's and don'ts in sheet metal processing and working with metal. Afterwards we will enjoy breakfast together with community members and share our own experiences.
Take the chance and get inspired, meet new people and learn valuable knowledge about working with metal and laser cut Berlin!
This event is limited to 15 MotionLab.Berlin Members (please bring your Member card) and 5 externals.
Do you want to learn more about working with laser cut machinery? Check out our workshops!