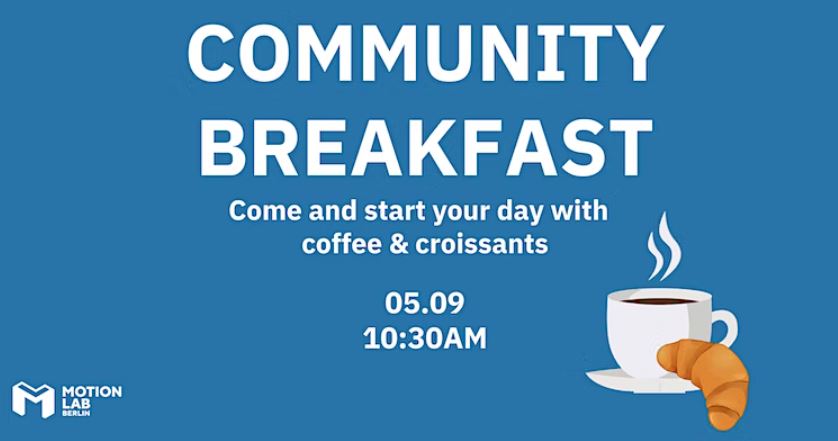 Community Breakfast // Special Coworking Festival Edition
MotionLab.Berlin Community meets Coworking Berlin Festival!
Eventinfo: Coworking Festival x MotionLab.Berlin Community Breakfast
Dear lovely Coworking Festival participants,
on Monday, 05.09 we will have our regular hardtech community breakfast here at MotionLab.Berlin. At 10:30 AM we want to start into this fabulous Coworking Festival week and we would like you to join as well.
Let's have some good coffee & delicious croissants.
What is in it for you besides drinks & food? You can get to know our community and some of the MotionLab.Berlin staff members as well have a look around. If you want you can take the whole day and experience our coworking space Berlin area for yourself or you just book one of the daily tours to get an in-depth experience (with beer).
We are looking forward to see you at MotionLab.Berlin.
Please RSVP, so we have a better overview on how much food is needed for the breakfast 🙂