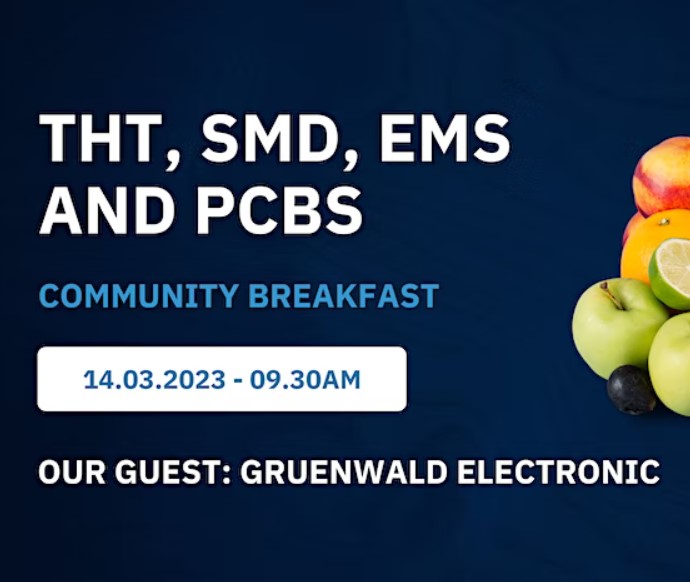 Community Breakfast – THT, SMD, EMS and PCBs
Learn all about THT, SMD, EMS and PCBs at our next community breakfast at MotionLab.Berlin. Enjoy our hardtech event in Berlin!
Enjoy our next hardtech event and have breakfast together with our MotionLab.Berlin tech expert Frank – CEO from Gruendwal Electronic.
In a short session, Frank will talk about the do's and don'ts in working with THT, SMDs as well PCBs. Afterwards we will enjoy breakfast together with community members and share our own experiences.
Take the chance and get inspired, meet new people and learn valuable knowledge about working with metal and LaserCut!
This hardtech event is limited to 15 MotionLab.Berlin Members (please bring show your Member card) and 5 external.
Are you interested in more interesting events, or would you like to host your own event in our event location Berlin? Check here!