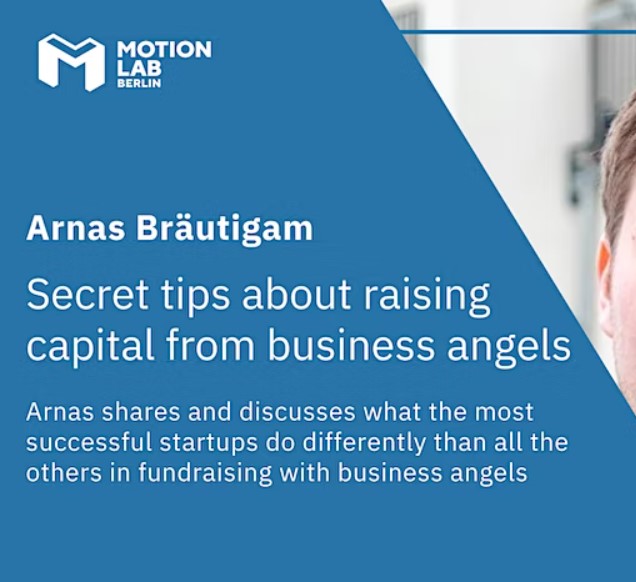 Fundraising from business angels – Meet AddedVal.Io
Fundraising from business angels -Meet AddedVal.Io at MotionLab.Berlin. Join the next of our Events Berlin!
Fundraising from business angels can be the key to success to finance your startup in the early stages. But what do the most successful startups do differently than the average when it comes to working with business angels? Arnas Bräutigam is co-founder of Startupdetector and AddedVal.IO and brings startups together with business angels on a daily basis. On our event in Berlin he will share with you his experiences in working with over 900 business angels and answers your questions so that you are perfectly prepared.
Let's get together, and share our experience in how to make your next funding round successful!
About Arnas Bräutigam
Enjoy the evening at our Eventlocation Berlin with great colleagues, new contacts and course some drinks and food at our events Berlin!
Check out our other events in Berlin HERE!