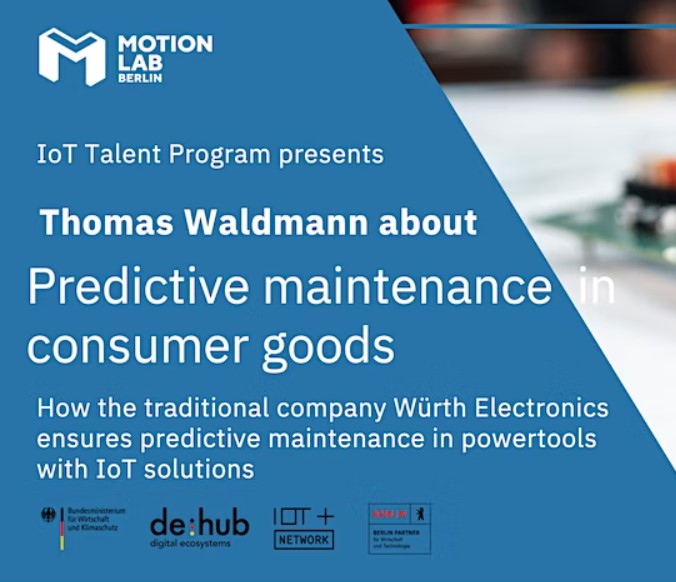 IoT Talent Program Praxis Talk: Predictive maintenance in consumer goods
How the traditional company Würth Electronics ensures predictive maintenance in powertools with IoT solutions
As part of the IoT Talent Program, a 10-week IoT bootcamp for young talent, we're bringing in industry experts to talk about current challenges, and to give a preview of what's happening in IoT right now. Be inspired by first-hand insights into the technical possibilities and IoT solutions that will change entire industries.
This time: Würth Electronics shares insights into predictive maintenance in consumer goods.
About the Program "MakeUp Internet of Things"
Through our 10 week program you can prove your theoretical knowledge, pursue your own project, work on one of our corporate challenges and position yourself on the job market for future projects and employers. And the highlight: Our program is certified by BMWK, De-Hub and IoT+ Network. Apply until January 2nd and become part of our program, including mentoring, machinery, workshops and more, in the worth of €100.000 absolutely free of charge!
Find all upcoming events at our eventlocation Berlin at MotionLab.Berlin HERE!