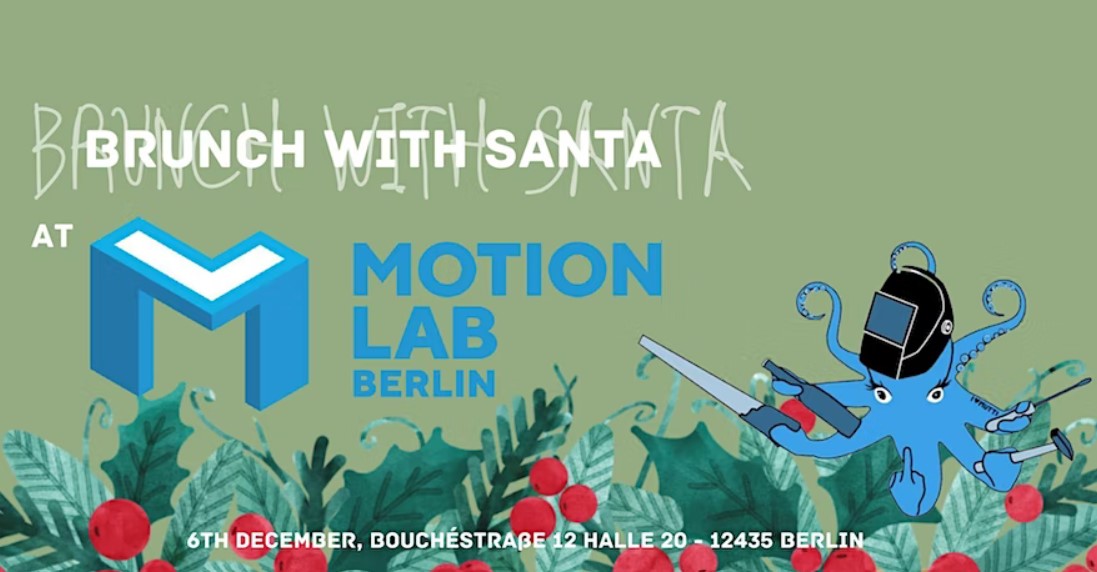 Makerspace community Brunch with Santa
It's St. Nicholas Day and we have been welcoming many new members to our community the past few weeks. So we would like to take this opportunity to spend a great time together. Join our open networking brunch event in Berlin and get the chance to meet our newest community members. We are looking forward to the brunch together with you and everyone else out of our amazing hardtech community on the 06th of December 2022 in the halls of our coworking space and makerspace in Berlin Alt-Treptow.
We invite you to get to know us over a relaxed breakfast in our community kitchen while this event in Berlin.
Do you have any open questions about the event? Just contact us directly in person at MotionLab.Berlin!
**Please don't forget to register on eventbrite.com! 🙂