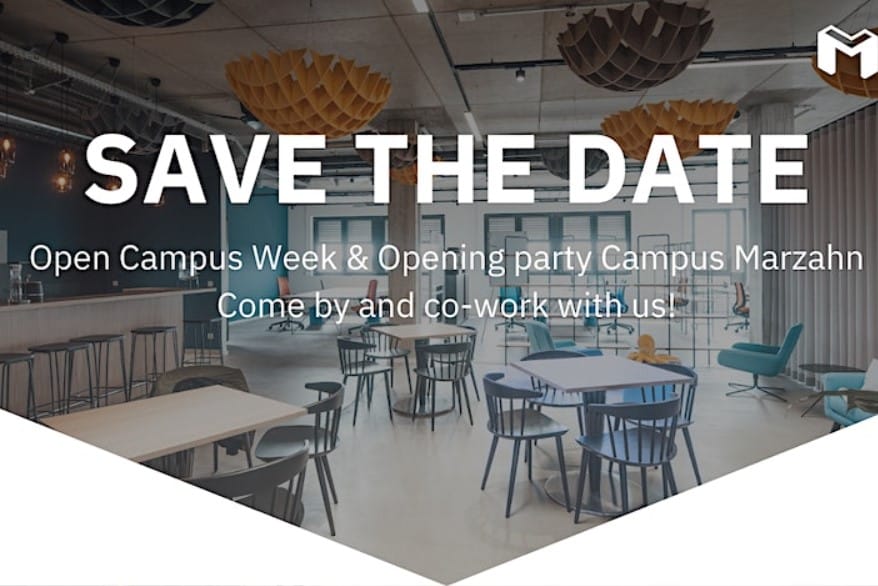 Opening Party – Network, BBQ & Drinks | Open Campus Week Marzahn
Be part of the Opening Party of our innovation campus Berlin Marzahn accompanied by a BBQ with great people, good (also vegan) food, and cold drinks.
Maybe you've already heard about it: Since April 1st, MotionLab.Berlin has also opened its doors to hardware enthusiasts at another location in Berlin – our innovation campus Berlin Marzahn! The campus offers coworking spaces, meeting and conference rooms, event space, MakerGarages, and a makerspace.
While our campus in Alt-Treptow is more geared towards the first prototype development, we focus on growing hardtech startups that have already taken the first successful steps in prototyping at the innovation campus Berlin Marzahn.
Nevertheless, as usual, all hobbyists, engineers, founders, and innovators are welcome – no matter what stage the startup idea and the project are currently in.
As part of our Open Campus Week in Marzahn, we are opening our doors to the public for the first time and warmly invite you to be a part of this special week with us. Our program includes different formats and activities such as founder breakfasts, workshops, and a full day of co-working accompanied by a BBQ with great people, good (also vegan) food, and cold drinks. (Find more information about the open innovation campus Berlin week program below)
Our agenda for Thursday:
2 PM – 5PM: Open Innovation Campus & Coworking
– Space is open to co-work
– B.I.G. portfolio companies offers different booths
5 PM: Opening & BBQ & Networking
– BBQ "Angrillen" & drinks
– Table tennis
– Networking
Sign up now and feel free to bring colleagues, friends, and family – everyone is welcome!
https://www.eventbrite.de/e/open-campus-opening-party-network-bbq-drinks-campus-marzahn-tickets-627025138067?aff=odcleoeventsincollection
MotionLab.Berlin | Events in Berlin
Are you interested in more events on topics such as hardtech, modern machinery, prototyping, business workshops, networking, fundraising, female founders, venture capital, community events, different startups or our programs? Check out all our events here!
Or do you want to host your own event at our eventlocation Berlin in Alt-Treptow? Check out our eventlocation and send your request.