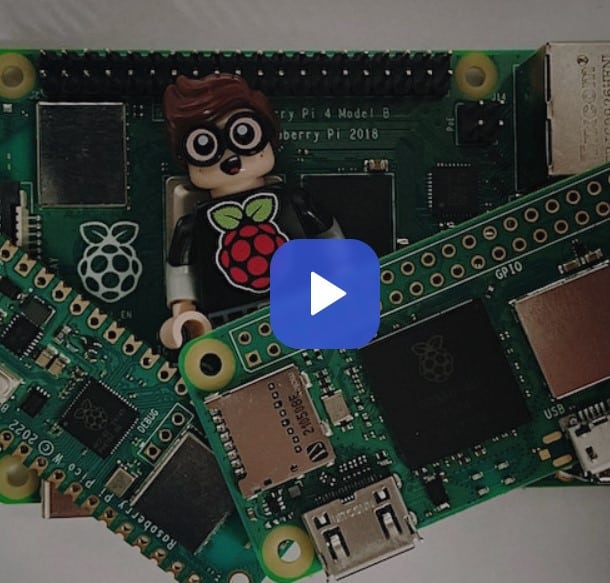 Raspberry Jam Berlin 2023
Raspberry Jam Berlin 2023 at MotionLab.Berlin
Raspberry Jams are community-led events where Raspberry Pi enthusiasts come together to share their projects, ideas, and knowledge.
Join us for an exciting gathering of Raspberry Pi enthusiasts and makers! Whether you're a seasoned Raspberry Pi expert or just starting out, this event is the perfect opportunity to immerse yourself in the world of this versatile single-board computer.
Discover the latest projects and innovations, as local makers showcase their creations using the Raspberry Pi. From robotics and home automation to gaming and media centers, be prepared to be amazed by the ingenuity and creativity of our community.
Highlights of Raspberry Jam Berlin include:
Jam is back: Hello again from Raspberry Jam Berlin – Looking toward future events
Pi what Pi?: Quick reintroduction to the Raspberry Pi echo system and whats the current status of supply
Show and tell: Explore a variety of fascinating projects and demos on display. Interact with the creators, exchange ideas, and discover new possibilities for your own Raspberry Pi projects.
Networking opportunities: Connect with fellow Raspberry Pi enthusiasts, makers, and professionals. Expand your network, collaborate on projects, and forge new friendships within the vibrant Raspberry Pi community.
Admission to the Raspberry Jam Berlin is free, and all ages and experience levels are welcome. Bring your curiosity, enthusiasm, and a desire to learn, and let's celebrate the limitless potential of the Raspberry Pi together!
MotionLab.Berlin | Events in Berlin
Are you interested in more events on topics such as hardtech, modern machinery, prototyping, business workshops, networking, fundraising, female founders, venture capital, community events, different startups or our programs? Check out all our events here!
Or do you want to host your own event at our eventlocation Berlin in Alt-Treptow? Check out our eventlocation and send your request.