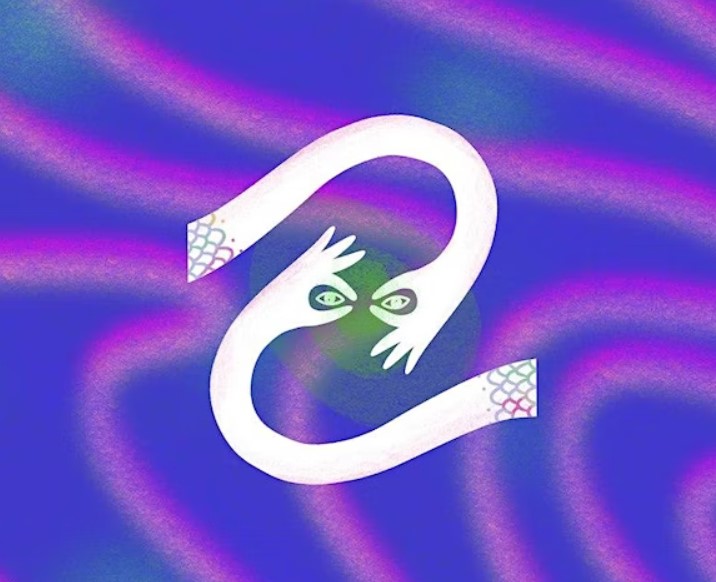 Snake Oil – The Serpent Inside | Community event
This gathering is a creative playground by a collective of visual artists, dancers, musicians, creators, makers, bullshitters, occultists, technologists, listeners, observers, and all kinds of other curious spirits – Filtered and squeezed out into a snake pit.
There will be a shared meal, and then the doors of the community event will be closed at 8pm.
This is to create the community and build a vibe that is so important to this unique experience. After 8pm, no more will enter the community event as we embark on a wild multidimensional journey of the senses – as we enter The Serpent Inside…
What is Snake Oil? We can't hand you all the answers… Experience is the way.
When? 17th of December // from 4pm (s. below)
Where? MotionLab.Berlin
Updates on Telegram regarding the community event: https://t.me/+EqC8HjsZYzViZmZi
Timetable
4pm – Doors Open – Interactive Art Installations
7pm – Food Served (included) – Zero Waste Food Buffet
8pm – Doors Closed (no entry after) – Transcendence – Shows, Performances, Art, DJs, Live Music
until 6am – End of community event and party
Installations & Performances
Snake Oil Tasting
Product Reveal
Microscope Art Gallery
Microscopic Spit Reading
Body Painting
Shittalking Battle
Knowledge Book Reading
Spinning Hypnosis
Lasers Baby!
Walk of Trust (VR experience)
Party
Main Floor – Live Music & DJs
(stay tuned in the Telegram channel)
Silent Disco
Channel #1 – Live DJs and sets
Channel #2 – Finest Shittalking for your amusement (participation welcome)
Channel #3 – Public Playlist for all guests to contribute
Food (included)
Zero waste food by Roots Radicals
Dresscode
Psychodelic Snake Cult. Finally! You are a member of a secret cult. Bedazzle us with weird and wild shapes and colors. Knock us off our feet with your mysterious yet fabulous outfit. Inspiration in this Pinterest board.
Why? Find the origin story at eventbrite.com!