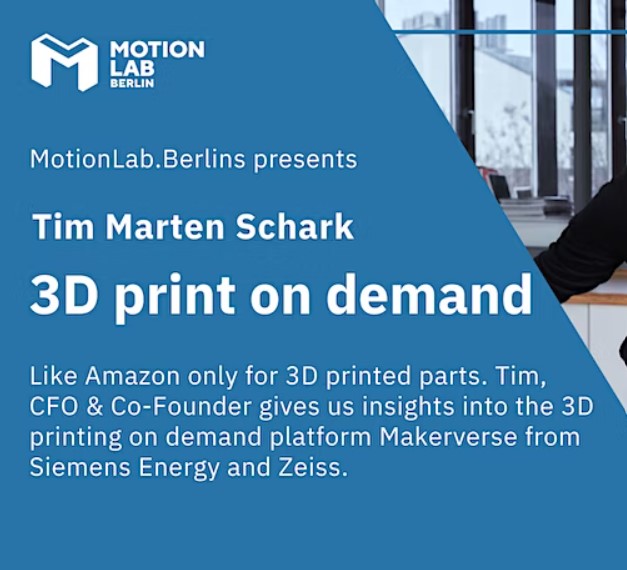 Sourcing industrial parts – Meet Tim from Makerverse.ai
How Hardware Startups can accelerate innovation and impact with 3D Printing? "Many investors and customers don't understand us and expect the rapid growth of a software company." Did you hear that before? Tim heard this question many times and maybe has an answer to this question for you on the 31th of January in our eventlocation at MotionLab.Berlin!
Let's get together at our eventlocation Berlin, let's share our experience in how to accelerate your development as an Hardware Startup and get valuable input of you can get a competitive advantage. MakerVerse offers on-demand 3D printing. We will speak with Tim, CFO & Co-Founder about the benefits for startups and the hurdles of growth.
About Tim Shark on Youtube.
Agenda:
18:00 | Welcome and Intro
18:00 | Keynote: Makerverse.ai and it's benefits for hardtech Startups
18:30 | Q&A
18:45 | Open Networking: Makerverse + MotionLab.Berlin community
Enjoy the evening in our eventlocation Berlin with great colleagues, new contacts and course some drinks and food.