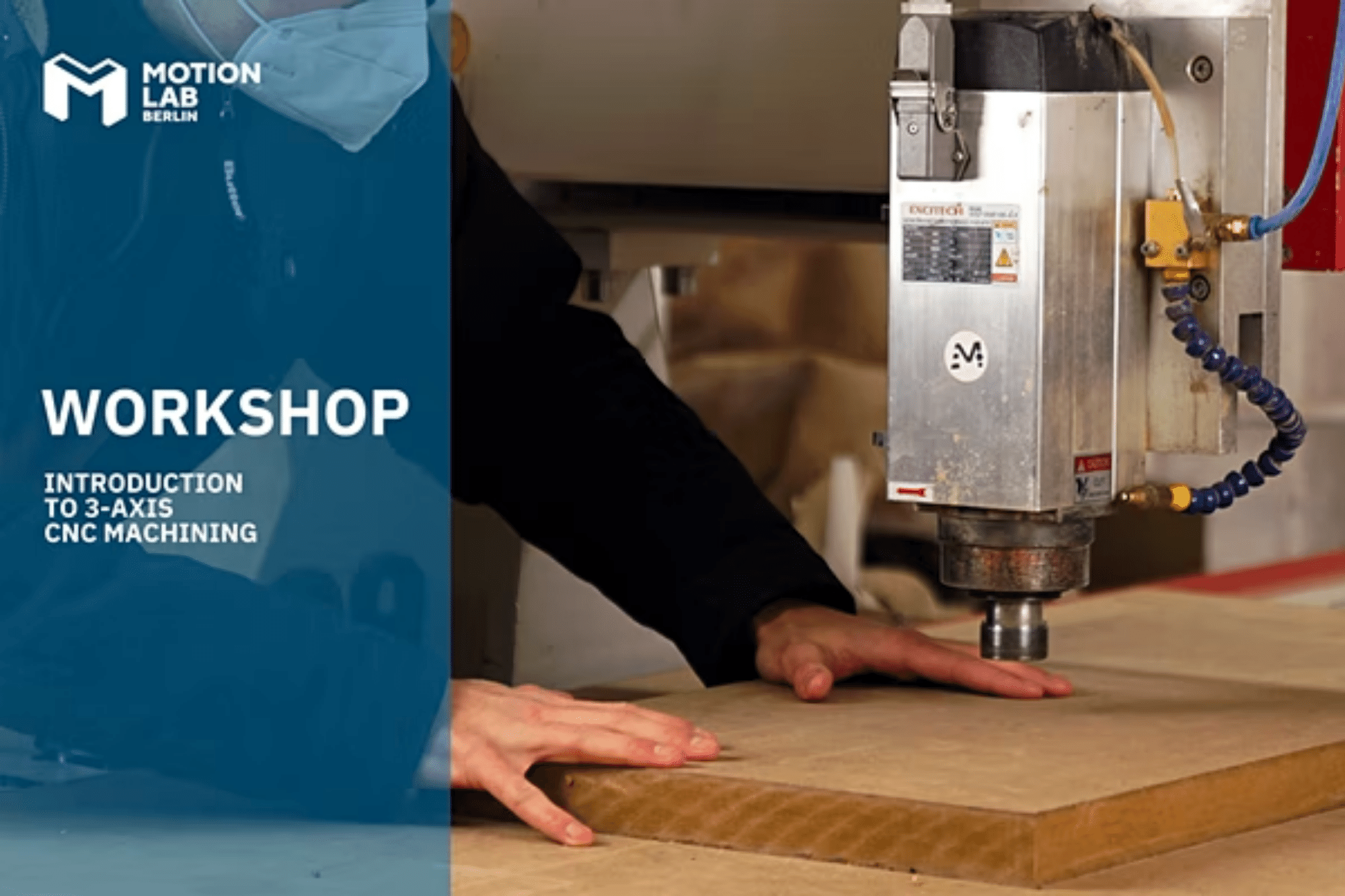 Workshop – Introduction to 3-Axis CNC machining
Learn how to turn your ideas into real-life models with CNC milling!
About this event
In this six-hour workshop you will learn how to use the Routermax 1325 CNC milling machine at MotionLab.Berlin. This machinery allows you to prototype 3D parts through subtracting material by planing and milling parts of it. By the end of the session, you will have milled a series of parts from plywood that can be assembled.
This workshop is the last module of the series CAD-CAM-CNC Milling. If you do not have experience designing in Autodesk Fusion 360 and its CAM module, we strongly recommend you to attend before the Introduction to CAD design with Autodesk Fusion 360 and Autodesk Fusion 360 CAM for CNC Machining workshops.
Learning outcome
During the workshop you will learn how to:
Create a code, and transfer it to the CNC machine
Use the control software MACH 3
Operate the Routermax 1325 CNC machine safely
By the end of the session, you will have the opportunity to present a project of your own to the instructor, and review the plan you have for milling it.
Completing this workshop will grant you the possibility to use the CNC milling machine at MotionLab.Berlin.
Prerequisites
For this course you will need:
A laptop with Autodesk Fusion 360 pre installed (You can download a free-trial version of the software HERE)
A mouse with a scroll wheel
Other materials for the workshop will be provided to you and are included in the price.
This workshop is held in English, and in German at specific request.
Current COVID-19 rules at MotionLab.Berlin
According to the current COVID-19 restrictions, we encourage you to be careful and have appropriate hygiene gear on at all times.
You can find further information about the hygienic measures at MotionLab.Berlin in our Hygieneplan (German)