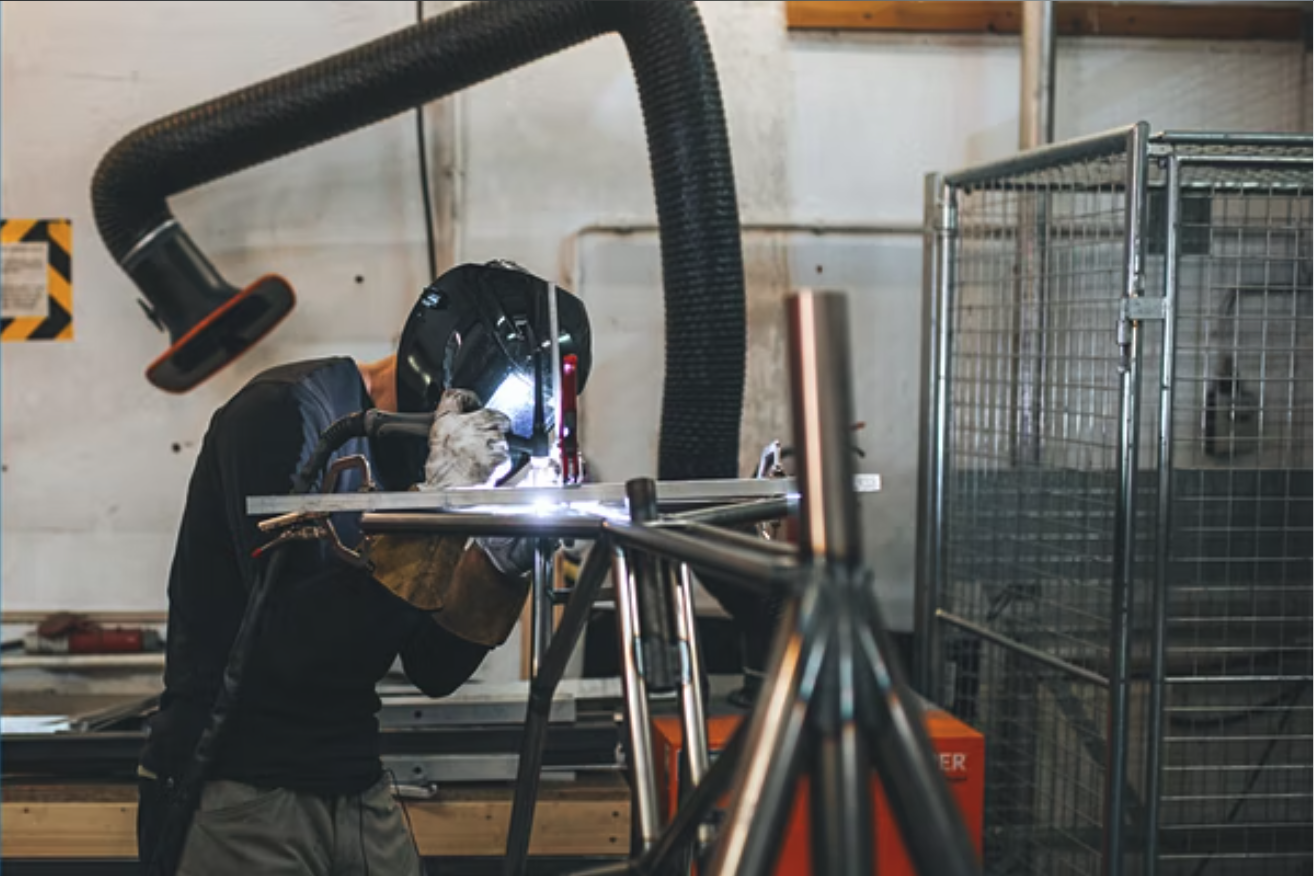 Workshop – Introduction to wire-feed MIG/MAG metal welding
Learn how to make a job weld-one by using professional metal welding machines!
About this event
In this two and a half-hour workshop you will learn how to weld safely, as well as using other welding tools from the metal lab. Learning this skill allows you to prototype with metal in a medium format scale. By the end of the session, you will have a thorough understanding of metal welding and safety at the lab.
Learning outcome
During the workshop you will learn how to:
Work at MotionLab.Berlin's welding workshop safely.
Prepare the pieces you will weld with electric hand tools.
Weld steel with a wire-feed welding machine safely.
By the end of the session, you will have the opportunity to present a project of your own to the instructor, and a short opportunity to review the plan you have for welding it.
Completing this workshop will grant you access to the Metal Lab welding area at MotionLab.Berlin.
Prerequisites
For this course you will need:
Closed toe shoes, long cotton pants (i.e. jeans) and long-sleeve shirt. Wearing the appropriate gear ensures your safety.
Other materials for the workshop will be provided to you and are included in the price.
This workshop is held in English, and in German at specific request.
Please note! This workshop is held with a minimum participation of 2 people.
We will announce the cancellation/postponement of the workshop one day in advance.
Current COVID-19 rules at MotionLab.Berlin
According to the current COVID-19 restrictions, we encourage you to be careful and have appropriate hygiene gear on at all times.
You can find further information about the hygienic measures at MotionLab.Berlin in our Hygieneplan (German)