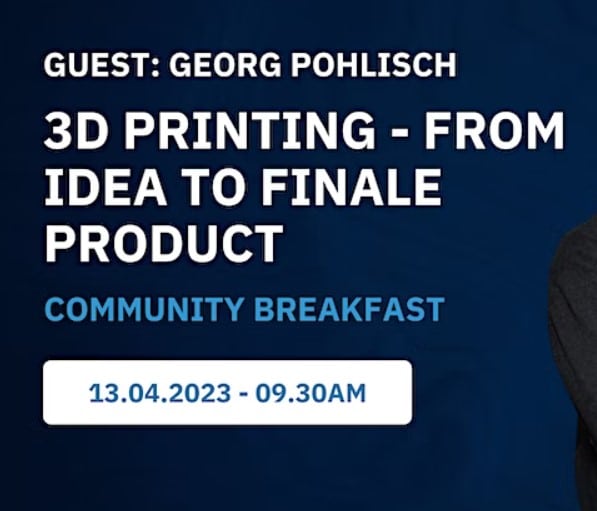 Community Breakfast | 3D Printing: From the idea to the final product
Save time and money, with 3D printing! It seems like anything is possible with it, but is that actually true? Learn the do's and don'ts to build better 3d products with Georg.
Have breakfast together with our MotionLab.Berlin tech expert Georg Pohlisch from Fast-Part on the 13th of April!
3D print is a huge topic in prototyping and in general for years and many people have had experiences with it, both good and bad. But how can you use 3D printing as a hardware startup to prototype and build products that are better than the ones of our competitors?
What do you have to look for when choosing materials?
Which process can you use in MotionLab.Berlin and when should you work with Fast-Part?
What do you have to pay attention to during the design phase?
Georg will answer these and all other 3d print related questions you may have over a delicious breakfast on our eventlocation Berlin at MotionLab.Berlin.
This event is limited to 15 MotionLab.Berlin Members (please bring show your Member card) and 5 external.