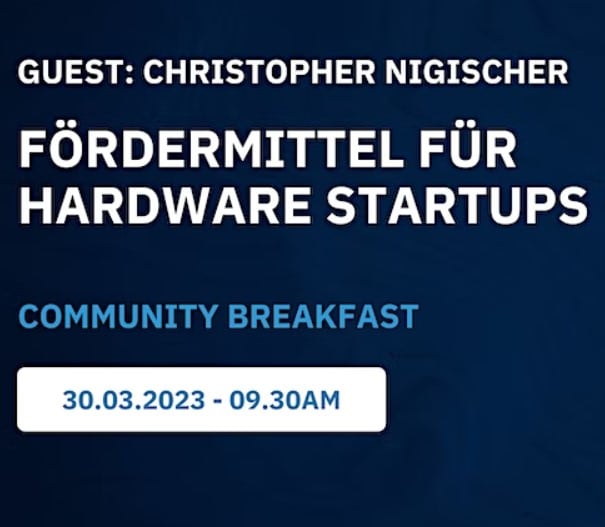 Community Breakfast – Startup funding in the hardware field
Learn how to successfully secure startup funding for your growth through grants, Christopher tells you which grants and how!
Enjoy breakfast together with our MotionLab.Berlin business & funding expert Christopher – CEO of consider-it GmbH and IoT+ Network Member.
In a short session, Christopher will share the do's and don'ts of identifying and applying for startup funding. Whether with him or on your own, this will make your next funding application a success!
What funding is available for startups and innovative companies?
How can they be combined?
How do you take the first steps, which strategy makes sense in which situation?
Afterwards, we will have breakfast together with our community and share our own experiences on startup funding.
Take the chance to get inspired, meet new people and gain valuable knowledge to raise capital for your growth as a startup and possibly make your next investment round even more successful!
The event on startup funding is limited to 15 MotionLab.Berlin members (please bring your membership card) and 5 external participants.
Interested in other events from the areas of hardtech, networking, business, accelerator programs and many more?