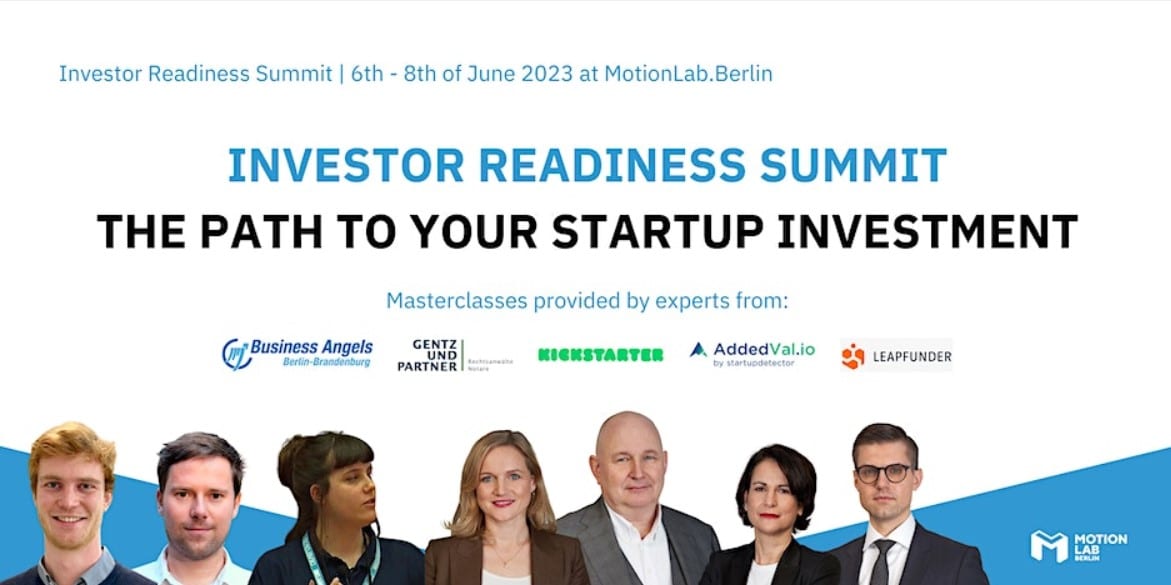 Investor Readiness Summit 2023
Successful to your future investment – The Investor Readiness Summit
The Investor readiness summit offers a comprehensive program designed to help founders prepare their companies for investment.
The summit includes a series of masterclasses that cover key topics such as
startup valuation
creating the perfect pitch deck
understanding term sheets and convertible loan agreements
and much more!
Led by experienced investors and industry experts, the masterclasses provide in-depth insights and practical advice that can help hardware startups navigate the fundraising process with confidence.
The Investor readiness summit schedule:
Day I : 6.06.23:
Evening Event: Startup Commons Berlin 202Summit Pass)
Day II: 7.06.23:
Day III: 8.06.23
You have the chance to participate in individually chosen masterclasses, or you can also purchase a Summit Pass, which gives you access to ALL masterclasses and our evening events.
Please note, that tickets are limited.
💙 Don't miss a chance to participate in our insightful series of workshops, we hope to see you soon at MotionLab.Berlin!