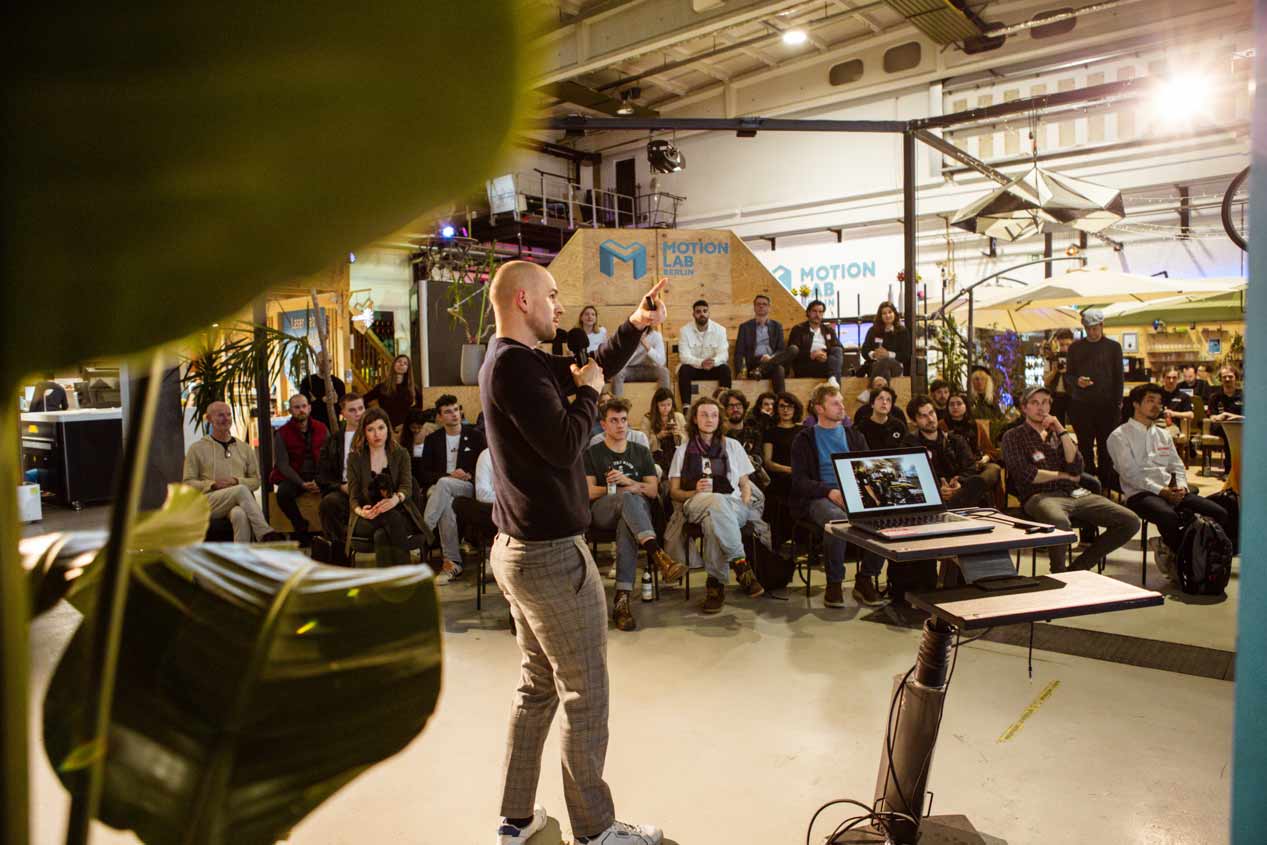 Startup Commons Berlin 2023 by Leapfunder | Investor Readiness Summit 2023
Startup Commons Berlin 2023 by Leapfunder
It's that time of the year again! Time to get everybody in the ecosystem back together for the Startup Commons Berlin 2023!
This year we'll be asking ourselves: Is Berlin still hot? Or is the startup scene over since COVID? Join us and find out.
The Startup Commons Berlin will be held on June 6th at MotionLab. Be part of the annual meeting and start networking with VCs, business angels, startups, and regional multipliers.
The Startup Commons is a tradition in Berlin and Amsterdam: once per year, all the leaders of the startup scene should meet f2f and exchange views. Local multipliers and selected startups will have the chance to talk to everyone about their vision of what we need to do to energize our region.
We also have a special performance planned – BC & the VCs are a Berlin-based band comprised of tech VCs, investors, and founders, with two shared passions: music and startups. They will play a blend of pop, rock, and blues at the event.
Start: 17:30
Where: MotionLab.Berlin, Bouchéstrasse 12, Halle 20
Who: Limited to 120 participants: 40 investors, 40 startups, 40 network multipliers
Price: 24,- including one burger and drink (no refund on no-show or late cancellation*)
Startup Commons Berlin 2023 – Agenda
– 17:30 doors open
– 18:00 opening speech
– 18:15 panel: Looks like the Berlin startup scene died out during Corona? Why are we still here?
(Lotte Geldermans- Investment Manager at Pitchdrive, Arnas Bräutigam – CEO at Addelval.io, Tayla Sheldrake – CEO MotionLab Venture, Moderator: Tienko Rasker – CEO Leapfunder)
– 18:45 networking
– 20:30 BC & the VCs band performance
The Co-Organizers look forward to meeting you there:
Startup Commons
BC & the VCs – a Berlin-based band comprised of tech VCs, investors, and founders