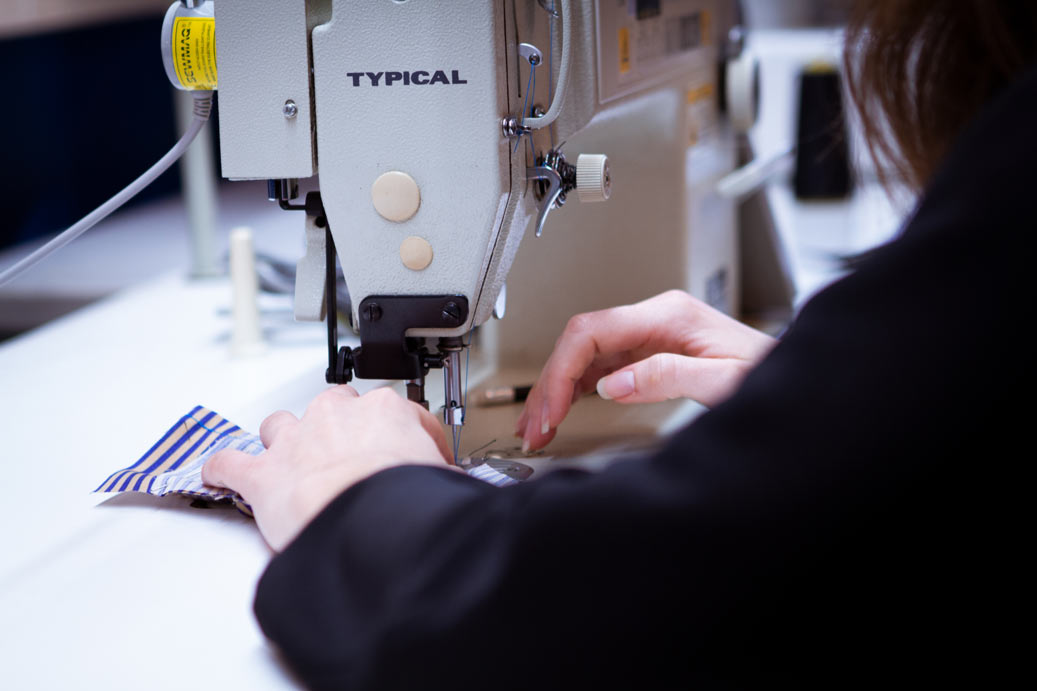 Workshop – Introduction to our Textile Lab & Textile design
Join our sewing classes Berlin to learn more about our Textile Lab and how to work with different textiles.
Location: MotionLab.Berlin Alt-Treptow
Date & Time: This is a repetitive event. Just pick a date that suits you and register on eventbrite.de!
In this textile workshop, you'll learn more about textile design, sewing and you will make your very own tool bag with a u-shaped zipper to put your small stuff. Pick from our array of old sails to design your individual textile project. Our sewing classes Berlin are a great possibility if you'd like to dive into working with heavy textiles, sewing on a double lockstitch machine and creating a unique item.
All materials are included in the workshop.
Learning Outcome
Sewing – thread, work, and appreciate an industrial grade sewing machine with a thread cutter
Textiles & material – handle and cut heavy, functional textiles and put a slider onto a zipper tape
Textile design – design an induividual project and learn about upcycling textiles
This textile workshop will also teach you the safety precautions for handling industrial sewing equipment such as the double lockstitch machine and industrial hot iron.
Prerequisites textile workshop

Come with a snack, leave with a snazzy little bag.
Get your ticket to one of our textile & sewing classes Berlin now!
MotionLab.Berlin | Events in Berlin
Are you interested in more events on topics such as hardtech, modern machinery, prototyping, business workshops, networking, female founders, venture capital & community events? Check out all our events here!
Or do you want to host your own event at our eventlocation Berlin in Alt-Treptow? Check out our eventlocation and send your request.