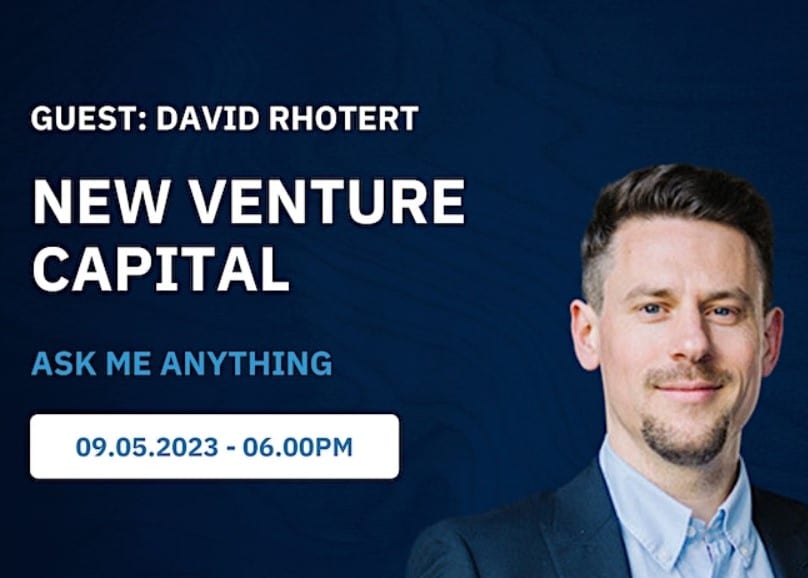 AMA – New venture capital: Significant funding through a large community
Discover VC alternatives with David Rhotert, CEO of Companisto, as he shares insights on funding and new venture capital through large innovation communities.
Join us at MotionLab.Berlin for our Ask Me Anything event, featuring David Rhotert, CEO & Co-Founder of Companisto. Dive into the world of innovative venture capital as David discusses "New venture capital: Significant funding through a large community."
As a founder who funded his startup through Companisto, David offers a unique perspective on the benefits and challenges of raising venture capital via an innovation community. Learn how this approach can not only provide financing, but also serve as a powerful marketing campaign for startups.
In this interactive session, attendees will learn:
How a financing round through an innovation community works
Why a Companisto funding round is simultaneously a large marketing campaign for startups
Why networks can work wonders
About David Rhotert
About Campanisto
Enjoy the evening at our eventlocation in Berlin with great colleagues, new contacts and of course some drinks and food.
This event is limited to 25 MotionLab.Berlin members (please show your member card) and 10 non-members.

MotionLab.Berlin | Events in Berlin
Are you interested in more events on topics such as hardtech, modern machinery, prototyping, business workshops, networking, fundraising, female founders, venture capital, community events, different startups or our programs? Check out all our events here!
Or do you want to host your own event at our eventlocation Berlin in Alt-Treptow? Check out our eventlocation and send your request.