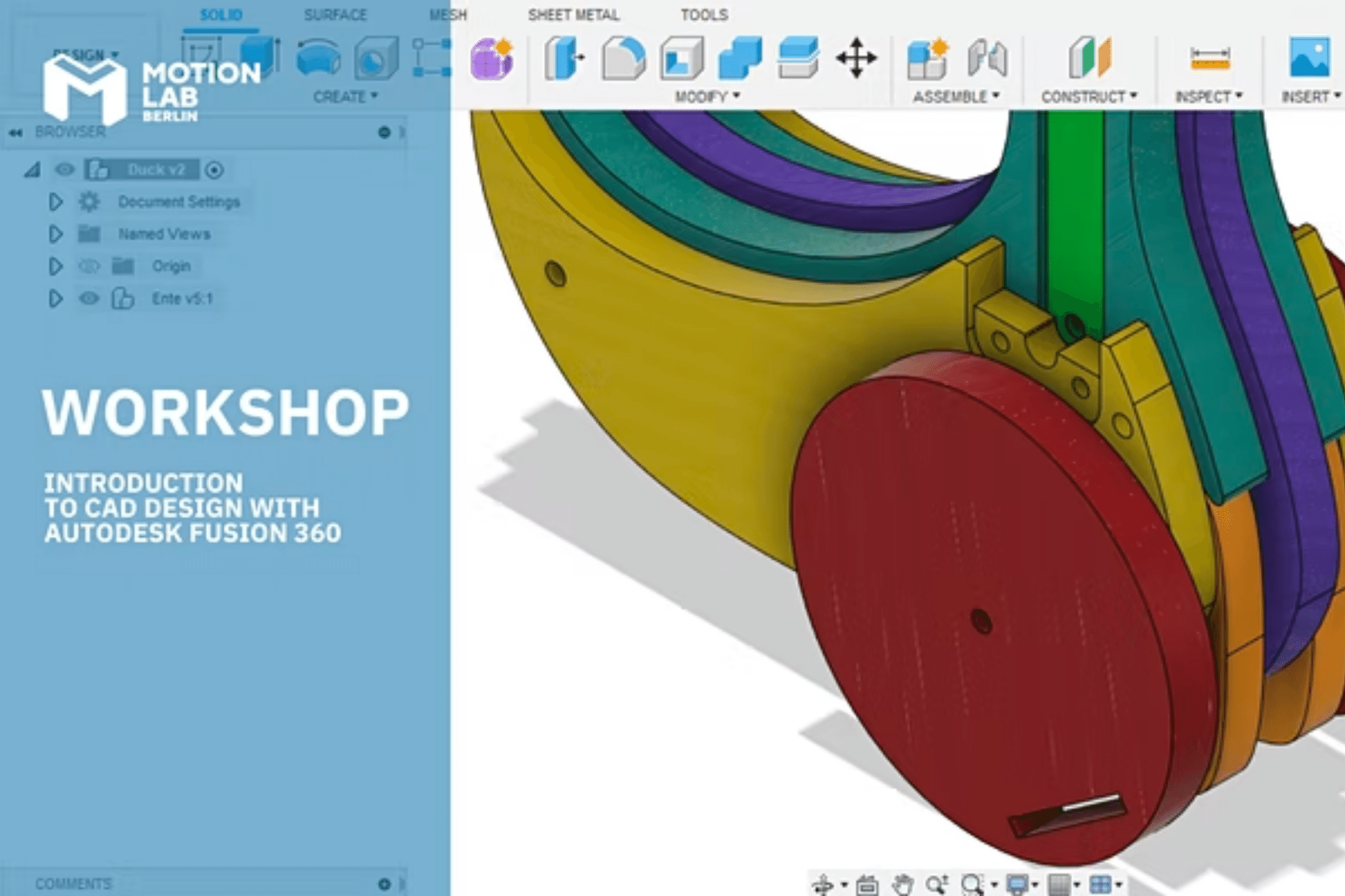 Workshop – Introduction to CAD design with Autodesk Fusion 360
Attention! This workshop is currently not taking place!
Learn the basics of this powerful software!
About this event
In this three-hour workshop you will learn how to use the basic tools of 3D modeling in Autodesk Fusion 360. This software is a powerful CAD tool that helps you create an accurate 3D model from your designs that is ready to be 3D printed or milled. By the end of the session, you will have created a 3D model from your own design.
This workshop is the first module of the series CAD-CAM-CNC Milling, hence, you do not need any previous knowledge or experience in 3D modeling or with Autodesk Fusion 360.
Learning outcome
During the workshop you will learn how to:
Learn the basic concepts of parametric design and solid modeling
Navigate the Fusion 360 environment and its possibilities
Sketch your projects
Extrude your sketches into 3D-Models, and modifying them
By the end of the session, you will have the opportunity to present a project of your own to the instructor, and review the plan you have for modeling it.
This workshop will also prepare you to attend the Fusion 360 CAM for CNC Machining and the Introduction to 3-Axis CNC Machining workshops.
Prerequisites
For this course you will need:
A laptop with Autodesk Fusion 360 pre installed (You can download a free-trial version of the software HERE)
A mouse with a scroll wheel
Other materials for the workshop will be provided to you and are included in the price.
This workshop is held in English, and in German at specific request.
Your Instructor
Ahoy! I'm Lenni and I am a Fusion 360 CAD expert. My background in industrial engineering and management (B.Sc.) and my experience in product development in my startup (it is about a sustainable high-tech-furniture for organically cultivating plants at home) made me learn the CAD-software profoundly and allowed me to understand the various challenges you face when starting a new Design-project.
My goal is to bring your CAD skills to the next level, so that you can master and enjoy 3D modelling, and leave you prepared for the production steps.
I have been instructing and coaching more than 70 people at MotionLab Berlin for the past 2 years.