AMAZING NEWS ON OUR NEW METAL LAB
Our new metal workshops and metal lab workshop instructors
We don't just have new machines in our metal lab, we also have new metal workshops and instructors waiting for you! Maloup & Nick, welcome. Let's get to it: Introduce our new two team members and also answer the most frequently asked questions about our metal workshops.
WHO ARE THE METAL WORKSHOP INSTRUCTORS?
The Introduction to the metal lab workshop is instructed by Nicholas Perillo and the Introduction to wire-feed MIG/MAG metal welding workshop is instructed by Maloup.
Who is Maloup?
Maloup studied sculpture and environmental arts at Glasgow School of Arts and Sculpture at the UDK in Berlin. During that time she fell in love with metal, a material that combines all sorts of contrasting characteristics. Being both hot and cold, strong and stable at the same time as delicate and transitory, soft and shiny as well as rough and sharp. She felt like she wanted to deepen her knowledge about that matter and improve her skills in handling it. Therefore, she did an apprenticeship in a metal workshop in Berlin for 3,5 years. 
After completing her apprenticeship, she took over part of the metal workshop and started to work as a freelancer. Working with metal truly feels like a super power to her, to be able to reproduce and combine impressions around you, to resuscitate what's broken or to enhance what's given shifts the boundaries of day to day life.
Maloup came to MotionLab.Berlin through friends of hers working here and was asked if she could introduce people to welding. She jumped at the challenge of our metal workshops as it is something she enjoys a lot and likes to share this passion. At the moment she is also restoring an old ship in Berlin. It's 55m long and weighs around 300 tons, most of which is steel – just goes to show,  she is not growing tired of this amazing material!
Who is Nick? 
Nick is an Artist/Designer from Australia. He originally came to Berlin to build a large kinetic artwork called MORPH that is installed in an art gallery in Austria. He now works on a range of projects including a custom 3D printer for ceramics, mechanical and electronics prototyping, and metal fabrication including CNC metal machining and manual turning. Nick is almost always at Motionlab.Berlin making, tinkering, helping other members with their projects or just hanging out at community events.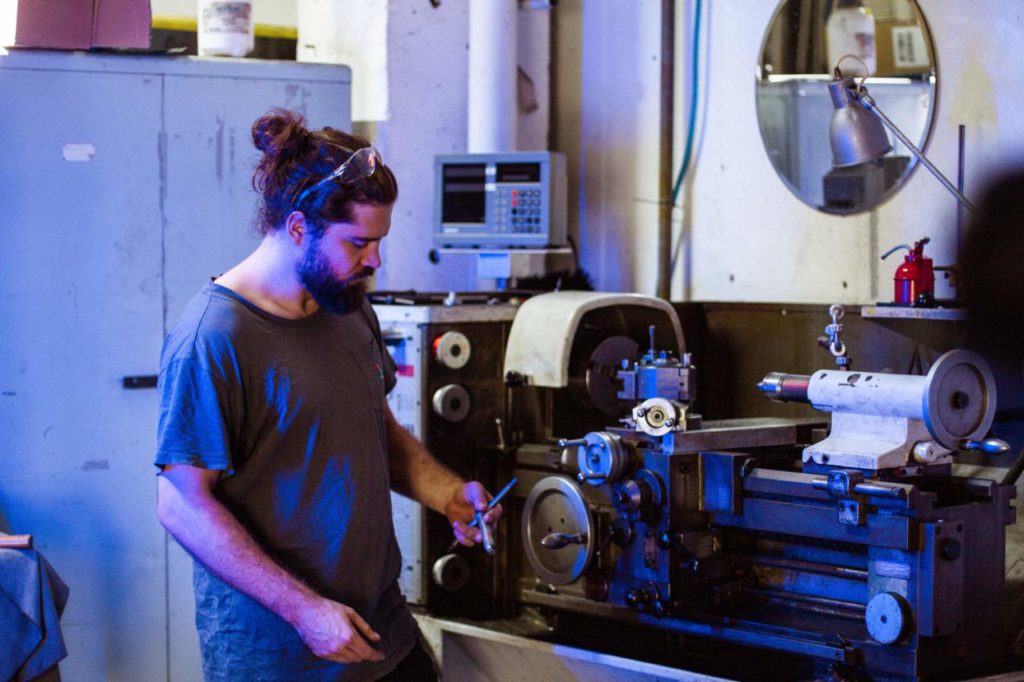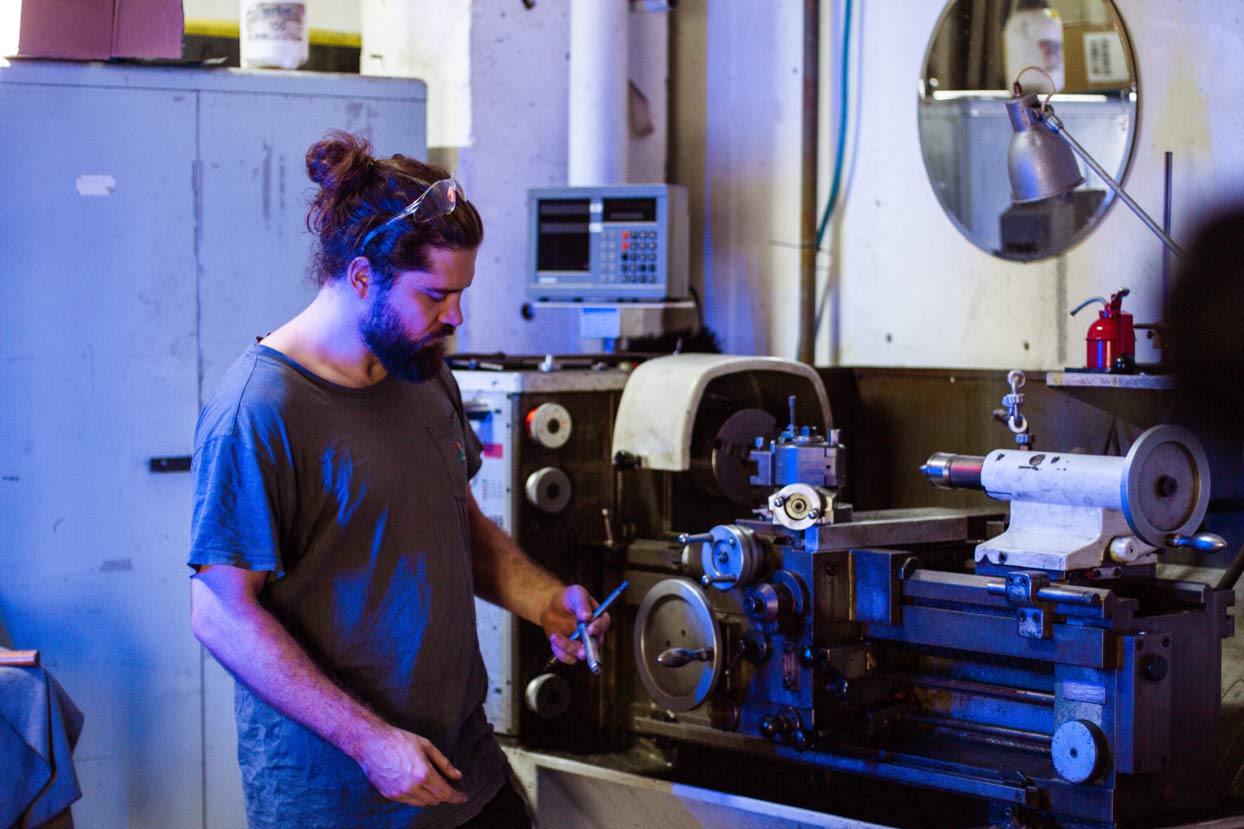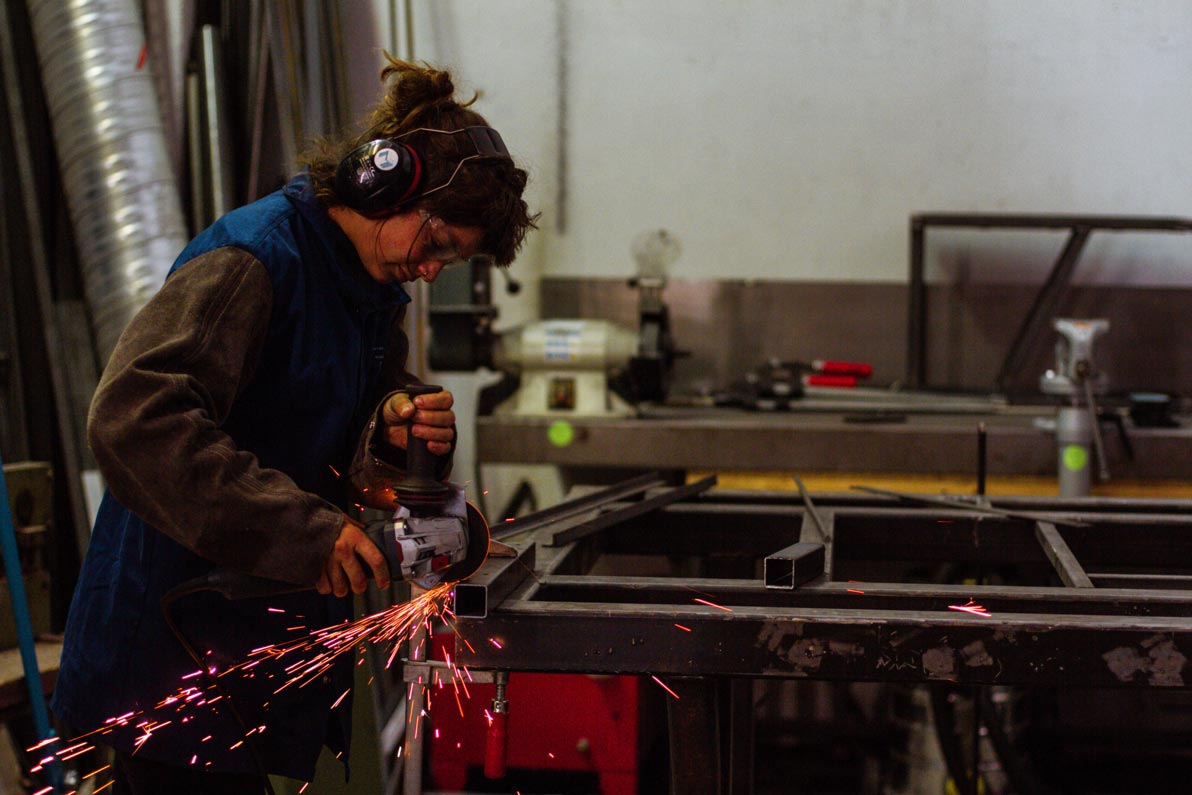 Who are the two metal workshops for?
The metal workshops (Introduction to the metal lab and Introduction to wire-feed MIG/MAG metal welding) are for anyone who wants to use these facilities at MotionLab.Berlin or wants to learn the basics of getting started safely working with metal fabrication.
What is the specific content of the two metal workshops?
In the introduction to the metal lab, you will learn how to work safely with the basic metal fabrication tools. There will be a safety briefing followed by an overview of the lab and its contents and then we will go through each of the main tools, step by step with a practical exercise on each.
In the Introduction to wire-feed MIG/MAG metal welding workshop, you will learn how to safely weld steel components together. This metal workshop includes a safety briefing with a detailed explanation of why each piece of PPE (Personal Protective Equipment) is necessary and how to wear it properly. This is followed by an introduction to the process of welding including how it works, how to set up the machine at MotionLab.Berlin and how to perform some of the most common welding techniques (e.g. But welding, fillet welding and how to compensate for distortion).
What is the difference between the workshops?
Introduction to the metal lab is an introduction to the space and its basic tools. This is enough to access the space if you don't plan to use any of the more complex metal workshop tools. It is best to complete this first. The Introduction to wire-feed MIG/MAG metal welding is specific to one, more complex tool and process. This is a great addition to the basic introduction to the metal lab.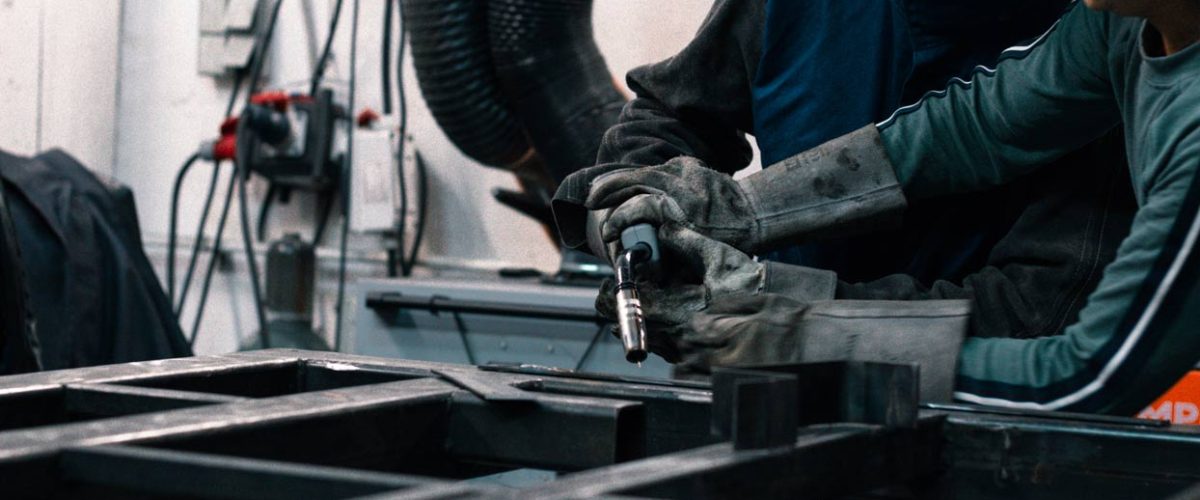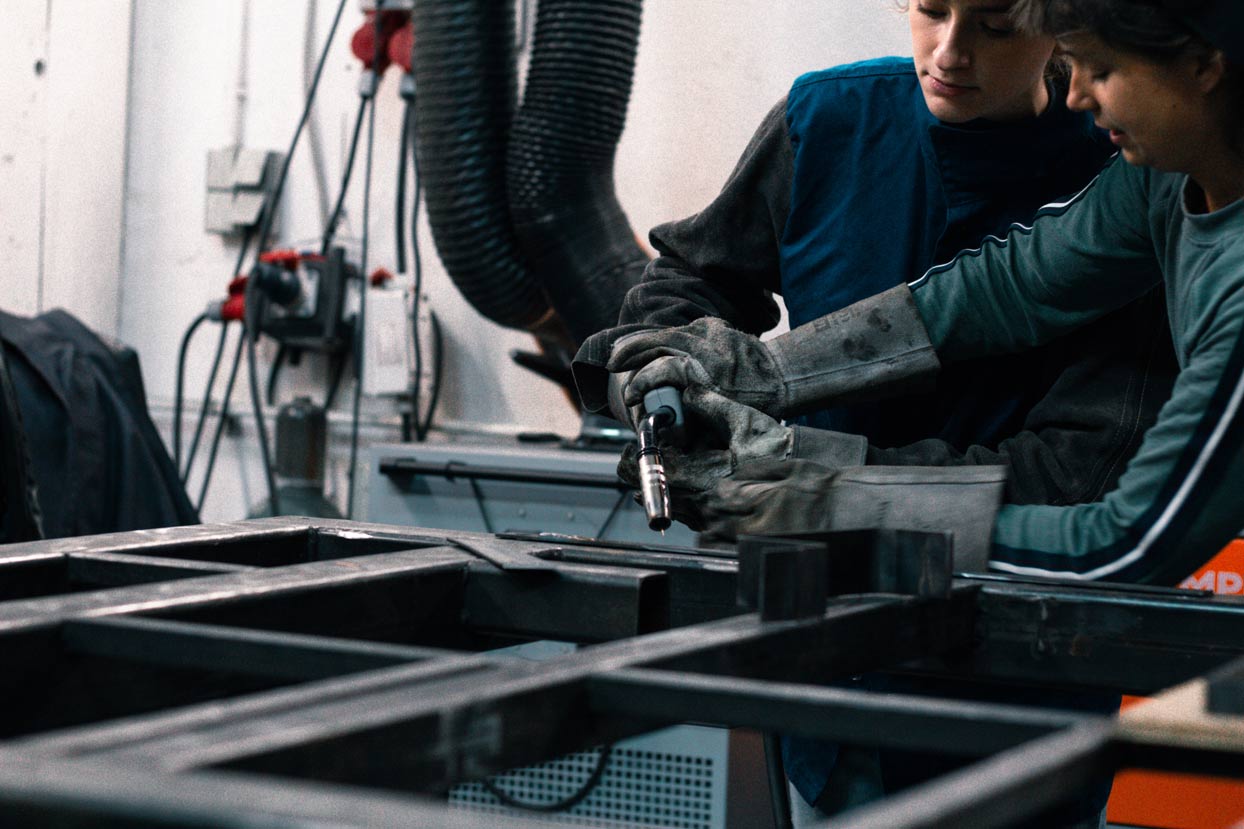 REALIZE YOUR OWN PROJECTS!
What kind of projects can I realise with the knowledge of the metal workshops?
The metal lab at MotionLab.Berlin has a good range of tools for completing most basic metal fabrication tasks with sheet metal and profiles. With the knowledge you gain from the workshops you will be able to start using the machines and with some practice, many projects can be realised. These might include custom frames for machines, bikes or even furniture. You could also create custom sheet metal enclosures using the metal laser (another workshop) to cut the net shape and fold it with the sheet metal folding brake.
What projects did Nick and Maloup already do in the metal lab?
Unfortunately, as Maloup is new to our space, she doesn't have any projects to share! And some of the most complex and interesting projects Nick has completed in the metal lab cannot be shared publicly. He often does fabrication for MotionLab.Berlin including the metal frame on the big boardroom table,  the two carts for the new welding machines and even some brackets to hold the new outdoor workshop roof onto the containers.
He also recently built a metal sculpture of some satellite solar wings for an art installation by Kollage Kollective.
Why do I have to attend these workshops even if I am already experienced?
Even if you are highly experienced you must complete the workshops as safety induction. As an experienced user, you will be well aware that this is a requirement for any workshop space.
You will learn the particulars of the specific machines at MotionLab.Berlin, which may be different to what you have used before. You will also learn about our expectations regarding safety and cleanliness when using the lab.
What if I have questions after the workshop? Can I contact the instructor(s)?
If you have any questions you can feel free to contact staff at Motionlab.Berlin. If they can't answer your question they can direct you to the right person. Nick is often at MotionLab.Berlin and is happy to answer any questions. He can also be reached on Slack. Also, here at MotionLab, we have a fantastic community of open-minded and highly knowledgeable members. Chances are, someone will have good advice or can point you in the right direction.
Would you like to participate in one of the metal workshops or just find out more about them? Check here for more information about the workshops and the next dates!