Let's take a moment, look back together and recap all the special moments we cherished this year at our innovation campus MotionLab.Berlin.
2022 was an interesting year for all of us. We came out of lockdown and international borders reopened. New coworking spaces opened, others closed. Russia invaded Ukraine. Argentina won the World Cup!
Although it was a very rocky year for everyone, we want to recap all the special moments we cherished this year at our innovation campus and makerspace in Berlin.
Due to our innovation campus downsizing and a new face joining our team, the year started with both successes and challenges.
Downsized to Hall 20
Our contract for Hall 19 ended exactly a year ago and anyone who spoke to the MotionLab.Berlin team at the time knows how stressed we were as we didn't think all our members would fit into one hall. Now a year later, it seems insane to even think about it as we brought our innovation campus to greater heights with just Hall 20.

Hired a new Marketing Manager
We welcomed Geri into our team to take over our Social Media Marketing. Rumour has it our content has improved since she joined. We agree but we'll also leave that one up to you to decide!
In these two months we can look back on some enrichments and expansions of our team and our partnerships!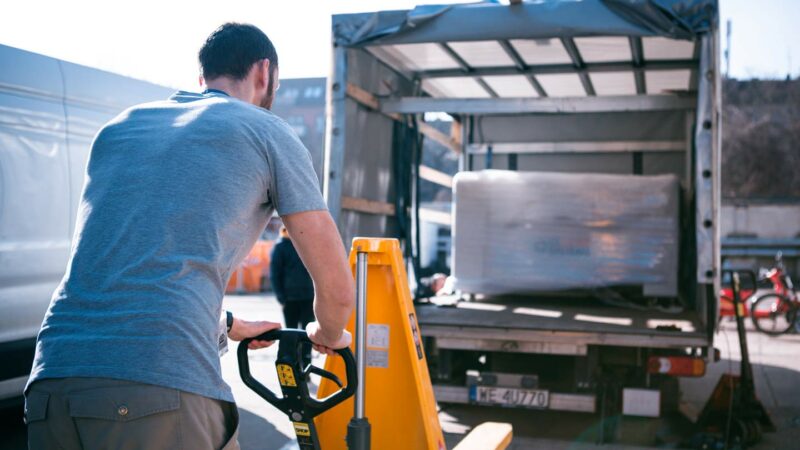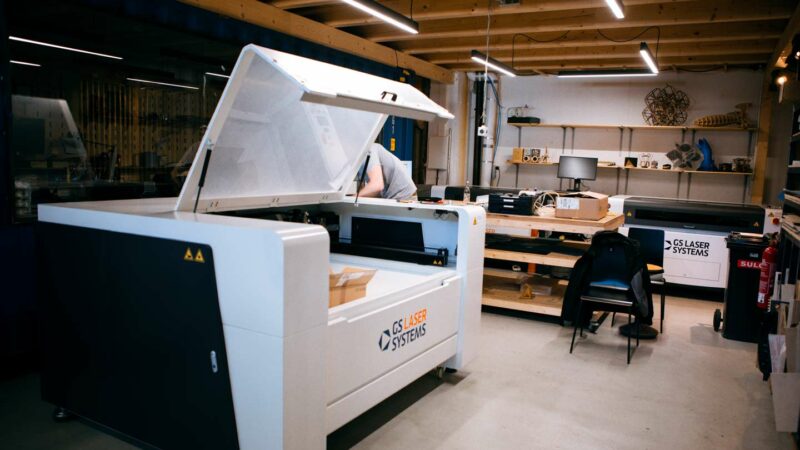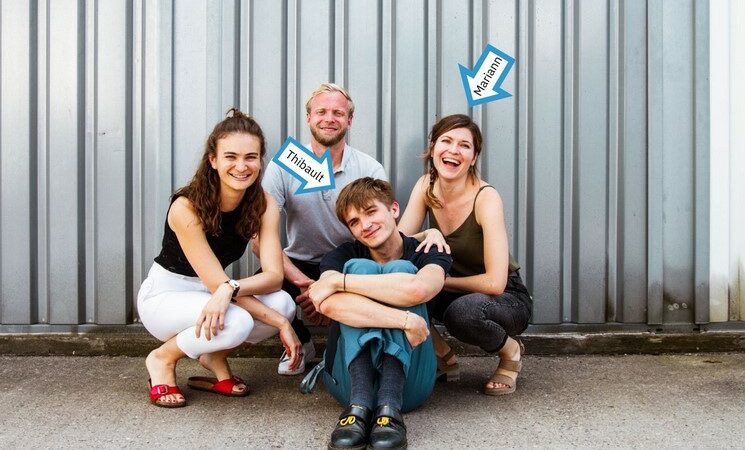 Strengthened the partnership with GS Laser Systems

We strengthened our partnership with GS Laser Systems and acquired a laser cutter that is capable of cutting steel. Previously, members needed the metal CNC to cut metal parts, of which they also needed metal work skills to operate it. Since the majority of our community lack these skills, the metal laser cutter democratised access to metal cutting capabilities for all our members at our innovation campus.
Grew our Startup Success team

We welcomed the first colleagues into our Startup Success team. Startup Success is responsible for running our accelerator programs, and Mariann and Thibault joined as the MakeUp Hardtech Innovation Program Manager and Hardtech Coach respectively.
In April we were able to enjoy the start of our summer season with many fantastic and inspiring events!
Launch of the innovation platform #VeloLAB 
Anyone who has been to MotionLab.Berlin will tell you that we cannot get enough of bicycles! On 8 April 2022, #VeloLAB, a digital and analogue platform for various actors in the bicycle industry was launched at MotionLab.Berlin. The platform aims to develop products, services and infrastructure related to bicycles, in cooperation with municipalities, the bicycle industry, science and civil society.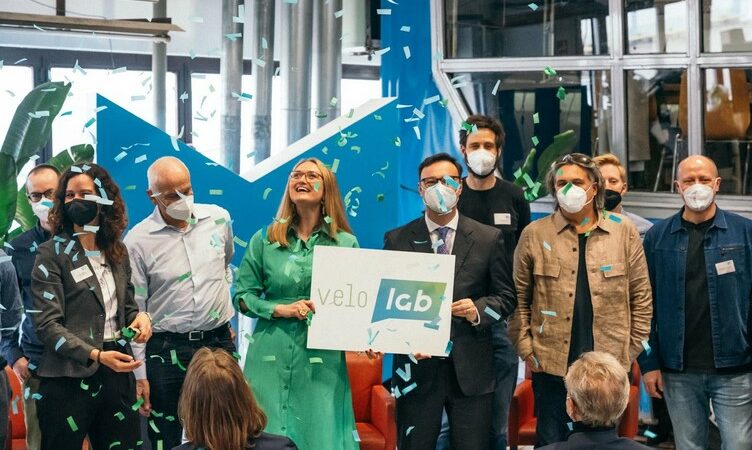 May was one of the highlights of the year, full of great experiences, many new people and a lot of events! We hosted among others the Berlin Design Week Open Studio Nights at our innovation campus in Berlin.
Berlin Design Week Open Studio Nights
In summer 2021, several artists and designers from our community hosted an open studio night for the Berlin Design Week. It was so successful that this year, the organisers reached out to us to host another one. Needless to say, it was an enchanting night that highlighted the artists and designers from the MotionLab.Berlin community.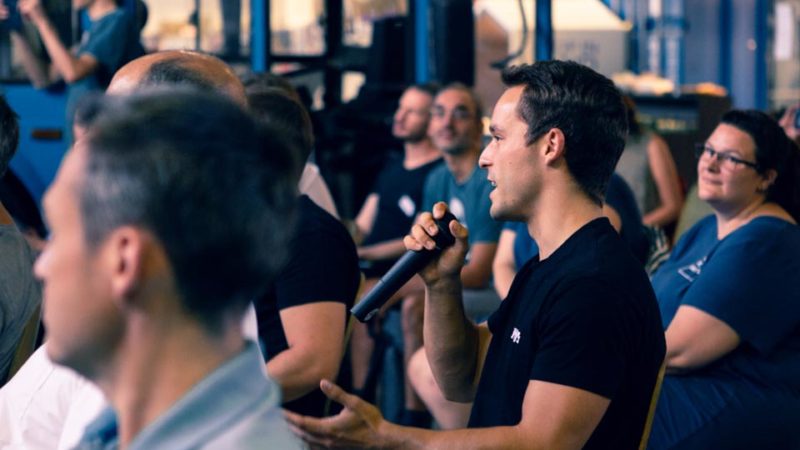 Our Hubs team grew
This year the category at our innovation campus MotionLab.Berlin was GROWTH because in May, we hired yet another team member! Our Hubs team gained Matt as our community manager, aaand part-time mixologist for our community events.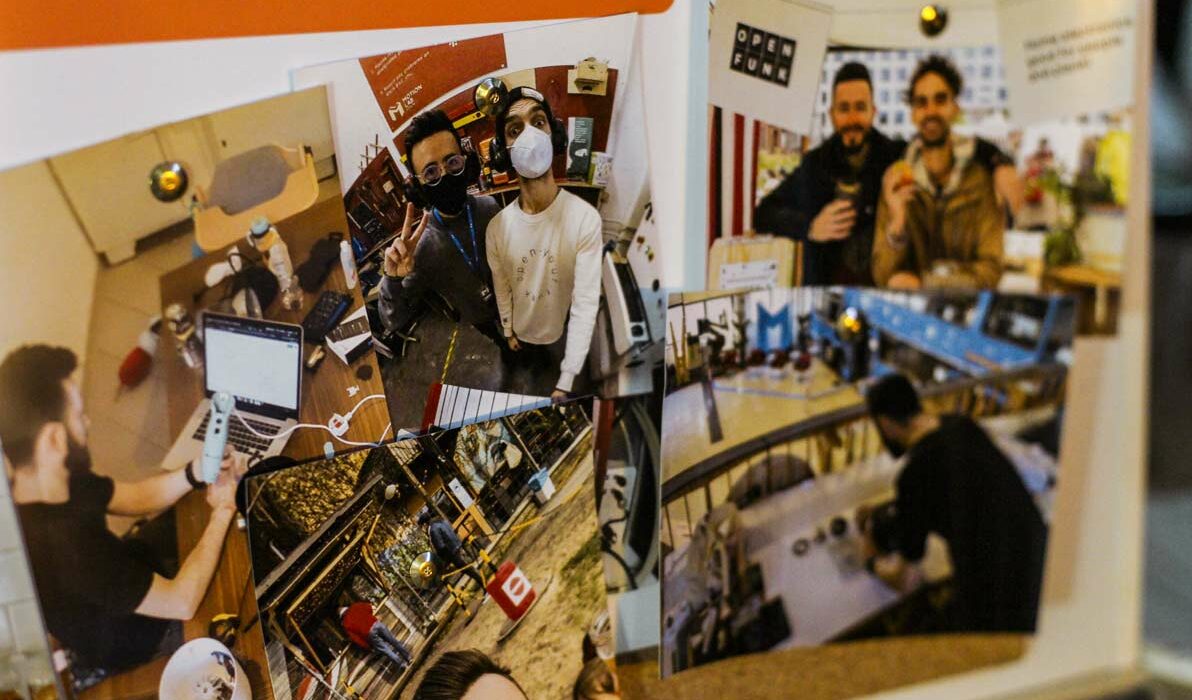 Launch of MakeUp Hardtech Innovation Batch 1

Our dream has always been to support early stage startups in the form of accelerator programs and in May we launched our first one at our innovation campus. MakeUp Hardtech Innovation is a 6-month accelerator that supports early-stage hardtech startups. We were very happy to welcome Clippits, NeoCarbon, Mister Balcony and Caliring into Batch 1.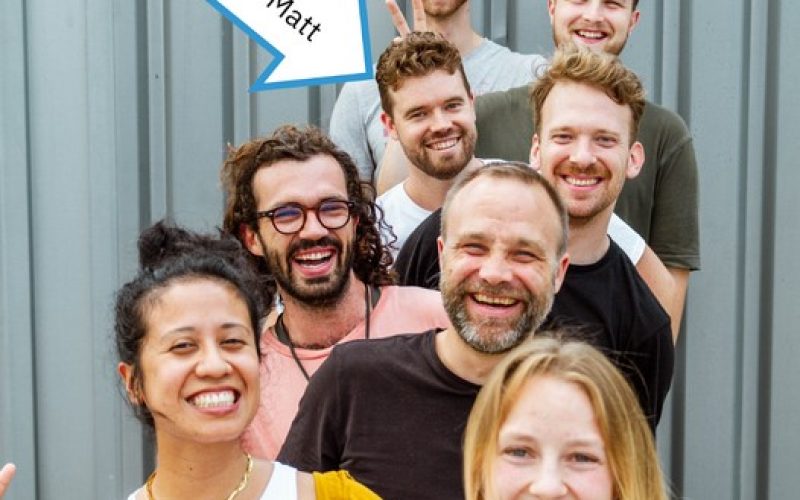 We hosted the Startup commons with Leapfunder

On 10 June 2022, we hosted the Startup Commons Berlin, an annual event organised by Leapfunder that brings together VCs, business angels, startups and other major actors from the Berlin startup ecosystem. The event was a major success with many stakeholders from different industries joining.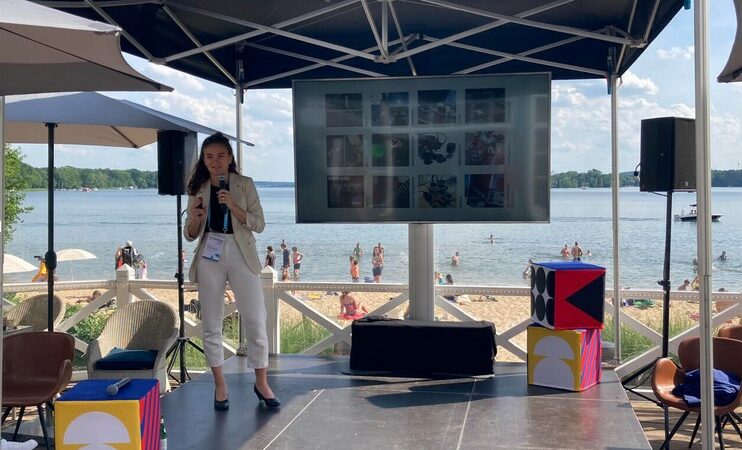 Tayla presents MakeUp IoT Talent Program at East German Economic Forum #OWF22
On 12 June 2022, our Head of Startup Success, Tayla Sheldrake, was invited to the East German Economic Forum 2022 to present the MakeUp IoT Talent program. In attendance were over 250 CEOs, industry leaders from the BMWk and the German Chancellor, Olaf Scholz.
We started with the big reconstruction works!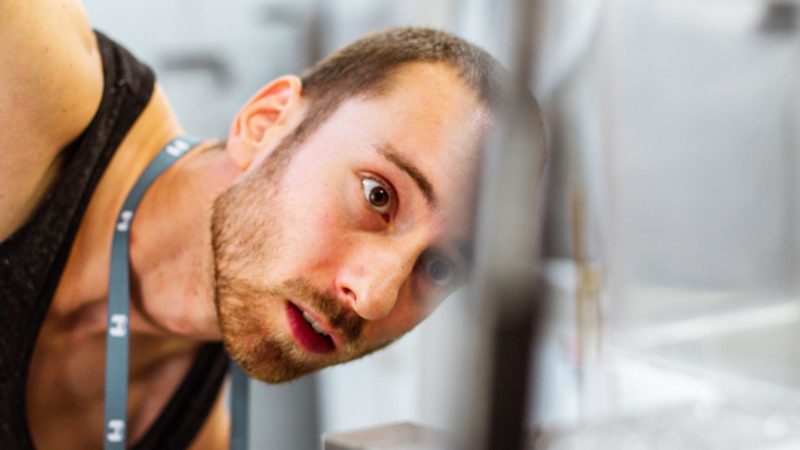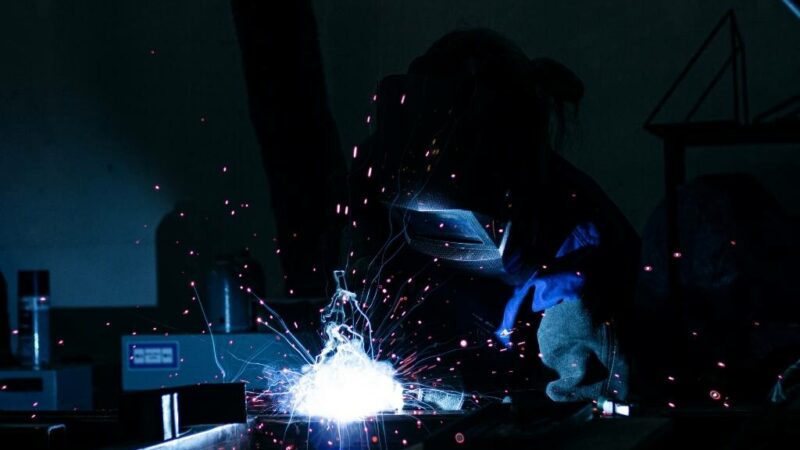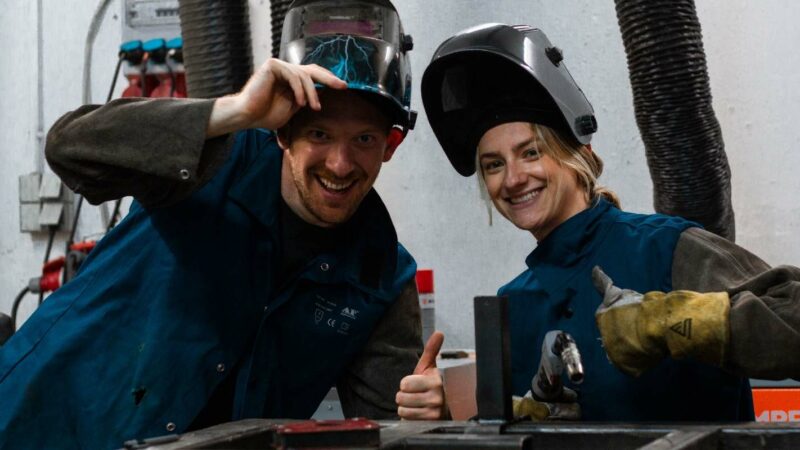 That's one small step for man, one giant leap for mankind

July 2022 was a memorable month for all space enthusiasts as we saw the first images of the infrared universe from James Webb Space Telescope, the world's largest and most powerful space telescope.
Renovation of our Metal Lab

We renovated our metal lab and entered into a partnership with Knuth Machine tools, a leading manufacturer of machine tools and accessories for milling, cutting and sheet metal working. This was a great achievement for us as our members now had the opportunity to do metal work activities at our innovation campus that are not limited to welding and lathing. We also welcomed Nick to our team as the workshop instructor for the metal lab.
Check out this video we made of Nick making a septum ring using the machines we have!
Renovations, renovations and more renovations at our innovation campus Berlin. And a huge highlight at the end!
One of the things we're not afraid of is using our machines to renovate the space, and that's exactly what we did in September!
We started off by opening a new wood lab with simple machines for members who want to make simple cuts of wood. Then we moved on to the open space where we created a new conference room, made the coworking space greener and improved the internet connectivity for all our members! Additionally, we added a couple of phone booths for calls.


MakeUp Hardtech Innovation Demo Day

On 27 October 2022, we held our first ever MakeUp Hardtech Innovation Demo Day! We had over 200 participants from the Berlin startup ecosystem and we couldn't be prouder of how the event turned out.
Pitches were made, a 10,000€ cash award was given away, networks were created and the Polizei even arrived at some point to shut the party down. All we can say is that our innovation campus MotionLab.Berlin was the place to be on that day!
Berlin Mayor announces Berlin Startup Agenda 2022 – 2026 at MotionLab.Berlin

On 24 November 2022, Franziska Giffey, the Mayor of Berlin announced the Berlin Startup Agenda 2022 – 2026 at a startup event hosted at MotionLab.Berlin. Berlin intends to further expand its position as one of the world's most successful startup locations.
Economics Senator, Stephan Schwarz and Franziska Giffey presented the common goals for the next four years, and reaffirmed their position to expand the Berlin startup location and ecosystem. We were happy to host the whole ecosystem in our event space.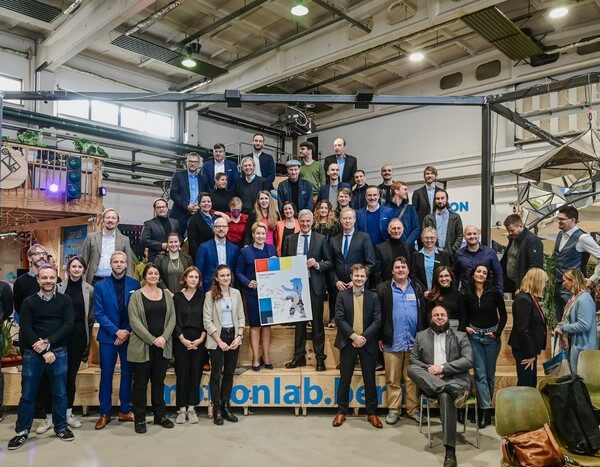 Started construction of MotionLab.Berlin in Marzahn
Working for MotionLab.Berlin is always interesting, especially when you hear rumours spreading in the community. So we thought we would take this opportunity to shut down the latest rumour that's going around. No, we're not moving to Marzahn, we're opening a second location in Marzahn!
MotionLab.Berlin in Marzahn will comprise a coworking space, offices, MakerGarages and a Makerspace that will be focused on wood and metal work. This was one of our biggest highlights of the year as it means we can offer more space and machines for prototyping! The construction is still ongoing but you can already book a tour of the space to see what we can do for you.

Bus renovation

People always ask what the story behind the bus is. An interesting fact you probably didn't know is that it used to be the tour bus for the German kids' TV show, Bibi und Tina, and our co-founders bought it from eBay for a very good bargain! The bus was already cool but we added more features to make it more functional. We completely revamped the meeting room (yes, we have a meeting room on the bus), added two more meeting spaces, and a podcast room that can also be used as a phone booth. 
We'd show you some pictures but in January we will release some footage of how we renovated the bus. If you haven't checked out any of these spaces, perhaps it's time to have a coworking day at MotionLab.Berlin and explore our new meeting spaces.

Founded MotionLab.Industrial Tech GmbH & Co. KG  
Having our own programs not only means accelerating early-stage startups, but also investing disruptive hardtech ideas. We are excited to announce that MotionLab.Industrial Tech GmbH & Co. KG is our first private venture vehicle that will be investing in industrial tech startups.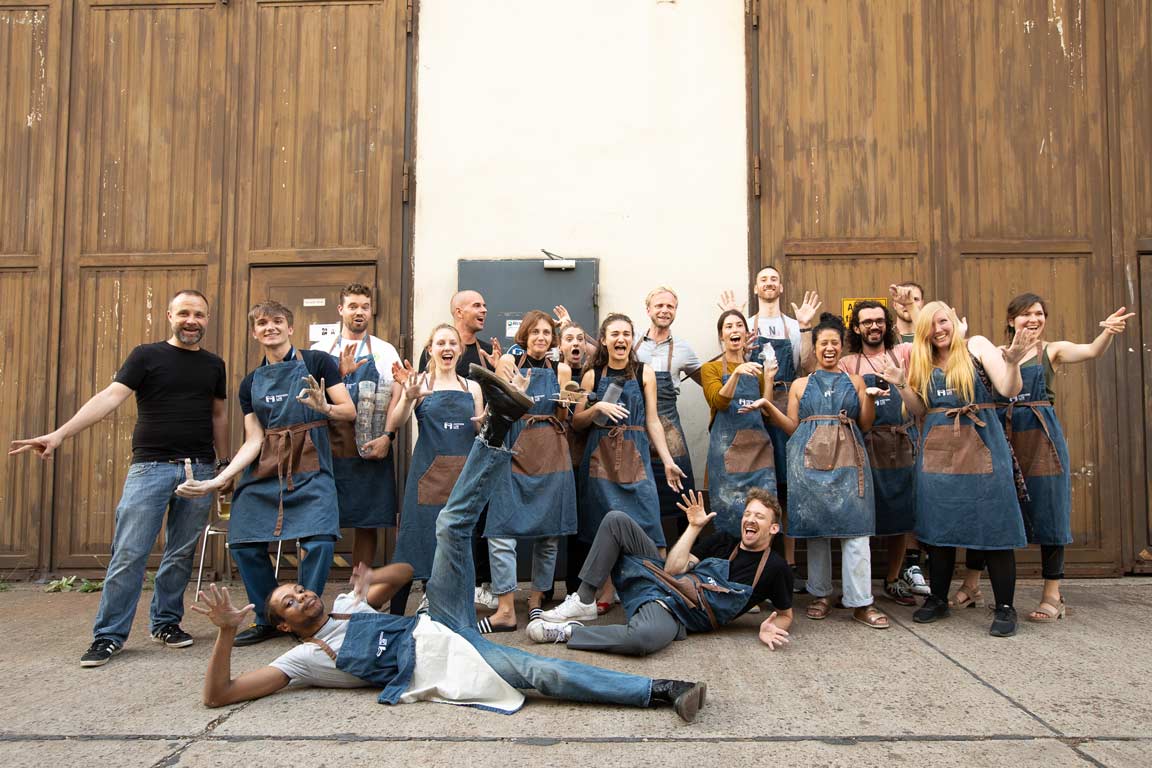 All year round we held community events in various forms. From founders' breakfasts to coffee and croissants, beer and pretzels, summer barbeques, panel discussions, meetups by the community and a rave, we explored different event formats that would bring our diverse community together!
The community is at the core of everything we do and we're happy to enter the new year with all of you!