ALL YOU NEED TO KNOW ABOUT
MAKEUP HARDTECH INNOVATION
MAKEUP HARDTECH INNOVATION
MAKEUP HARDTECH INNOVATION
We cannot be certain what kind of changes hardtech innovation holds for us in the future. But they will keep changing our lives. For far too long we have ignored the consequences of rising CO2-emissions, scarcity of resources, energy inefficiency, marine littering and so much more. Yet, we still have the opportunity to make up for past mistakes. 
The development of viable hardtech solutions is key to combating climate change and to facilitating the transition to a low-carbon and climate-resilient economy. Even so, founding a hardtech startup is often still seen as undesirable due to a lack of funding or adequate space to develop prototypes.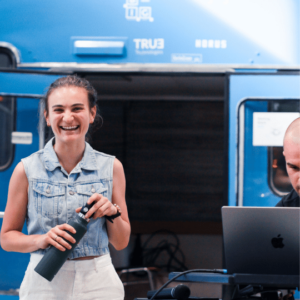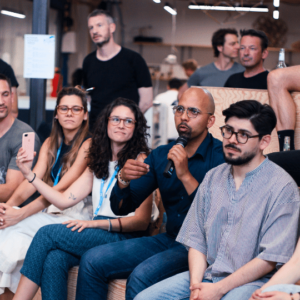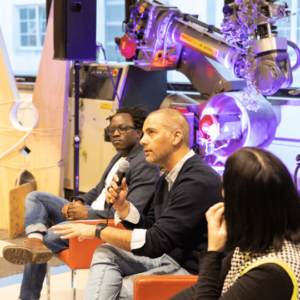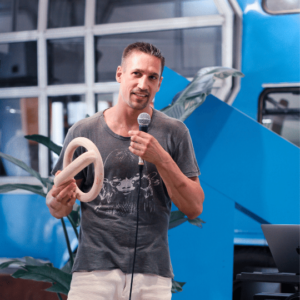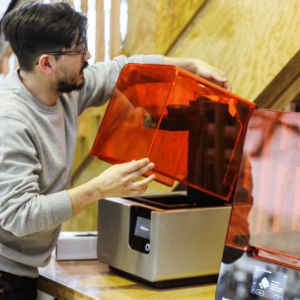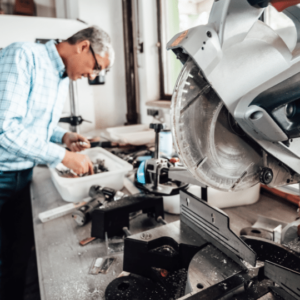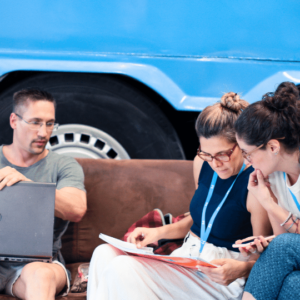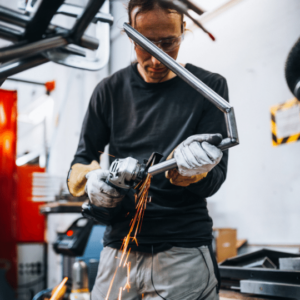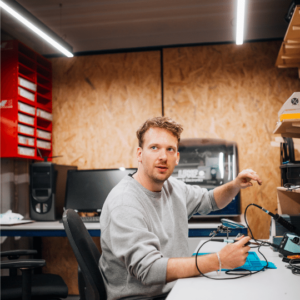 At MotionLab.Berlin we pursue a mission! We want to encourage young entrepreneurs to turn their ideas into reality. Sounds exciting? Then scroll down and learn more about our accelerator program MakeUp Hardtech Innovation! Join the program, develop your ideas and build your own prototype with us.
ACCELERATION PROGRAM TIMELINE
15. August –
15. September 2022
15. September –
1. October 2022
1. November 2022
(running 6 months)
Six-month accelerator + six-months of follow-on support
Within this program you and your team will receive 6 month direct support in which you can benefit from the entire MotionLab.Berlin ecosystem, coaches and mentors. However to ensure your onward growth you will be supported with an additional 6 month alumni membership after the program ends.
2000€ / month cash support and valuable in-kind support which includes access to the MotionLab.Berlin campus, MakeUp office, machines and labs as well as regular knowledge and support from the MotionLab.Berlin business and hardware coaches, engineers and mentors.
Access to services and resources
Full access to high-end prototyping machinery to build your physical product and BIG corporate services which includes support in: grant applications; IP:patent: trademark and copyright applications; certification; technical redaction
Access to partners and networks
Full access to Europe's biggest hardtech network and ecosystem
Individually tailored mentorship
Hardware and business coaching with industry experts
Workshops and masterclasses
You will acquire subject specific knowledge in a learning by doing environment 

You will not only be  visible in our social media channels but also receive strategic marketing support
Community and coworking space
An individually tailored MakeUp-office will be waiting for you. Also, you will be part of our inspiring hardtech community where stimulating exchanges are guaranteed!
We are looking for startups, which:
Find themselves at an early stage and preseed
Are incorporated for no longer than three months
Pursue a sustainable approach to their work
Want to create a positive impact on society
Are founded by a team of at least two individuals
Be registered in Berlin or planning to move here within the six months time
Be fully committed to their start-up and our program
Not have received any public grants yet (for example EXIST or Berlin Startup Stipendium)
For MotionLab.Berlin diversity matters! Individuals from all ages and nationalities are highly welcome. It's close to our hearts to support women in tech industries.
WHAT KIND OF SOLUTIONS ARE WE SEARCHING FOR?
Enhance material reuse & recyclability 
Contribute to the circular economy: Built to last, zero waste, product after life
Implement reverse logistics and democratize the use of reusable packaging
Further develop bio based & biodegradable materials : bioplastics, bio composites, etc. 
Improve digital manufacturing: digital twin, parametric design, non-destructive testing, predictive maintenance, new means of manufacturing
If you have a cool idea but it doesn't fall into one of these categories, don't hesitate to get in touch and we'll be curious to see what innovative solution you have.
MAKEUP HARDTECH INNOVATION
MAKEUP HARDTECH INNOVATION
BECOME AN EXCLUSIVE PARTNER
OF ONE OF OUR PROGRAMS NOW!