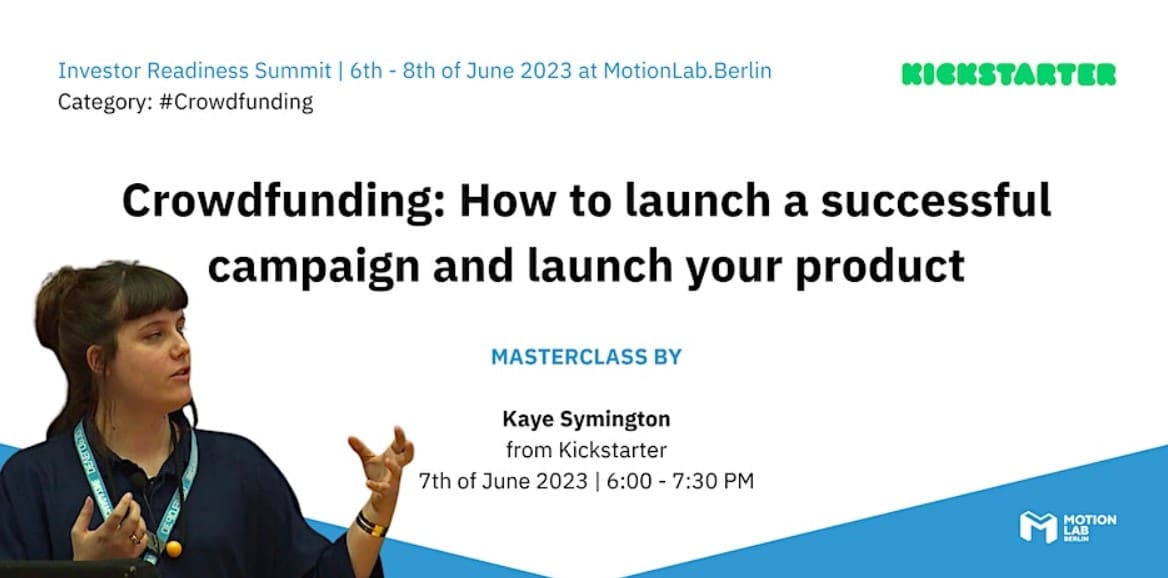 Masterclass: Crowdfunding – How to launch a successful campaign | Investor Readiness Summit
Masterclass: Crowdfunding – How to launch a successful campaign | Investor Readiness Summit
Are you curious about the process of raising crowdfunding money for your project or business? Join Kaye Symington from Kickstarter for a masterclass that will guide you through the ins and outs of the crowdfunding process.
You will learn about the key factors to consider when launching a campaign, including setting realistic goals, creating a compelling pitch, and engaging with your audience. With practical tips and expert advice, this masterclass will equip you with the tools and knowledge needed to run a successful crowdfunding campaign and bring your vision to life.
*Summit pass owners receive access to all Masterclasses as well as the evening events from Leapfunder and BACB.*
Get valuable insights into crowdfunding by participating in the masterclass by Kaye Symington from Kickstarter. Get your ticket here!
This event is part of the Investor Readiness Summit, please check the whole program here.
MotionLab.Berlin | Events in Berlin
Are you interested in more events on topics such as hardtech, modern machinery, prototyping, business workshops, networking, fundraising, female founders, crowdfunding, community events, different startups or our programs? Check out all our events here!
Or do you want to host your own event at our eventlocation Berlin in Alt-Treptow? Check out our eventlocation and send your request.