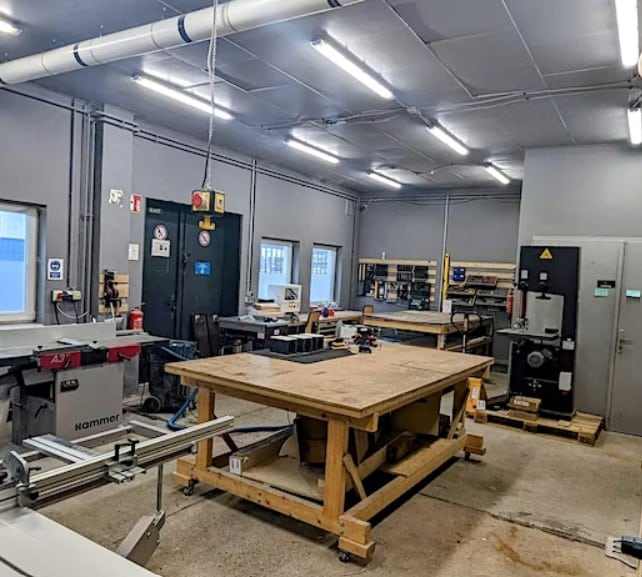 Workshop – Introduction to Wood Lab
In this 2-hour woodworking workshop you will learn how to use the Wood Lab machines at MotionLab.Berlin.
These machines allow you to prototype parts through subtracting material by drilling, planing, cutting, sanding and milling parts of it. By the end of the woodworking session, you will have practiced different types of preparing wood the way you would possibly need it for your future project.
Learning outcome
During the workshop you will learn how to:
Plane wood to create a flat board
Cut with drop and table saw
Drill with the drill press
Use specific tools we have at MotionLab.Berlin
By the end of the session, you will have gained basic wood-working knowledge, the skills to operate the machinery, and an understanding of safety and wood-shop procedures.
Completing this woodworking workshop will grant you the possibility to use machines in the Wood Lab at MotionLab.Berlin.
Prerequisites woodworking:
For this woodworking course you will need:
FFP2 mask to protect against wood dust
Something to tie your hair with (if you've got long hair)
Materials for the workshop will be provided to you and are included in the price.
This workshop is held in English.
Interested in other machinery workshops? Learn how to 3d print, cnc mill, laser cut and much more!