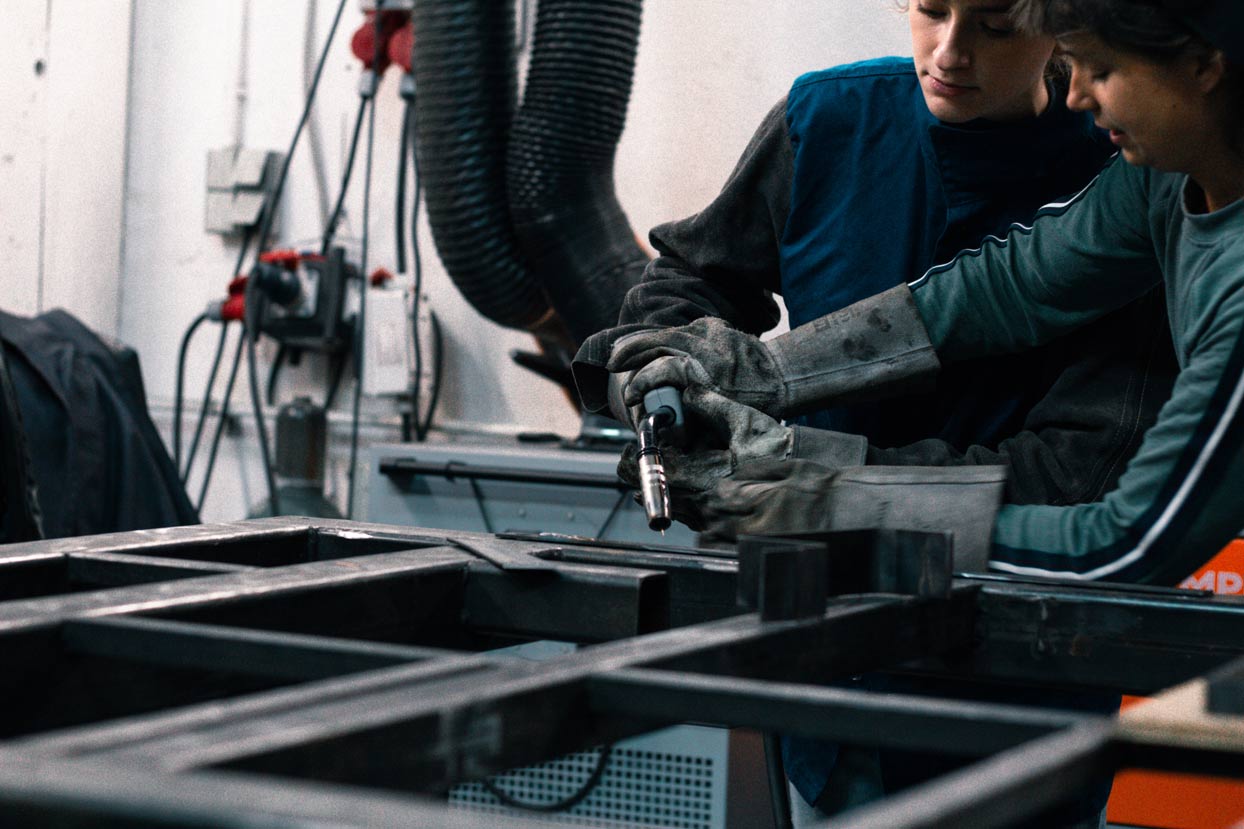 Workshop – Wire-feed MIG/MAG metal welding
Learn how to make a job weld-one by using professional metal welding machines!
About this event
In this two and a half-hour workshop you will learn how to weld safely, as well as using other welding tools from the metal lab. Learning this skill allows you to prototype with metal in a medium format scale. By the end of the session, you will have a thorough understanding of metal welding and safety at the lab.
Learning outcome
During the workshop you will learn how to:
Cut steel with the angle grinder
Prepare welding edges through grinding process
Prepare your welding process
Weld different types of weld seems
By the end of the session, you will have gained basic wire-feed MIG/MAG welding knowledge, the skills to operate the machinery, and an understanding of safety procedures.
Completing this workshop, with the corresponding membership, will grant you the possibility to use machines in the welding area at MotionLab.Berlin.
Prerequisites
For this course you will need:
Working clothes (long trousers made out of cotton or unflamable material)
FFP2 mask to protect against metal dust
Something to tie your hair with (if you've got long hair)
Other materials for the workshop will be provided to you and are included in the price.
This workshop is held in English, and in German at specific request.
Please note! This workshop is only held with a minimum participation of 2 people.
We will announce the cancellation/postponement of the workshop one day in advance.