HOW SUCCESSFUL PROTOTYPING FOR STARTUPS WORKS?
This is the secret recipe on how to use the lasercutter for building a prototype of our members from Ampersand.
THE STORY OF OUR STARTUP GURU DUNCAN
Prototyping specialist, startup coach, expert in our hardtech ecosystem and one of the heavy users of our LaserLab: This is Duncan!
One of the regulars in our laser cutting lab is definitely our dedicated startup guru Duncan. After working on two of his own startup-related projects, he freelanced for some MotionLab.Berlin startups, before ending up at Ampersand. Most of Ampersand's team is based in Rwanda and Kenya, but some of their R&D team made themselves comfortable in one of our MakerGarages in Alt-Treptow for prototyping and product development. So, what is Ampersand?
SO WHAT IS AMPERSAND ABOUT?
Ampersand, East Africa and its 5 million motorcycle taxi drivers.
Ampersand is Africa's first and leading integrated motorcycle and transport energy solution. Motorcycles are very common in East African countries like Kenya and Rwanda, where an estimated five million motorcycle taxis transport over 100 million people everyday! Many of these taxi drivers work 6 days a week with an average of 14 hours driving time a day. Now, the first challenge is they spend up to $11 a day on fuel, whilst only bringing home $1.60.
The second challenge is that all businesses that are based on combustion engines don't support Africa in reaching its zero carbon future. Of course, electric vehicles (EVs) won't solve all these challenges, but for taxi drivers, they come close.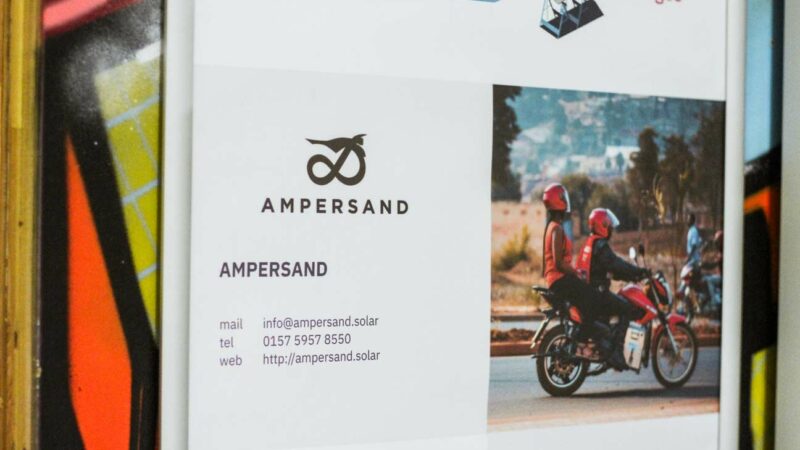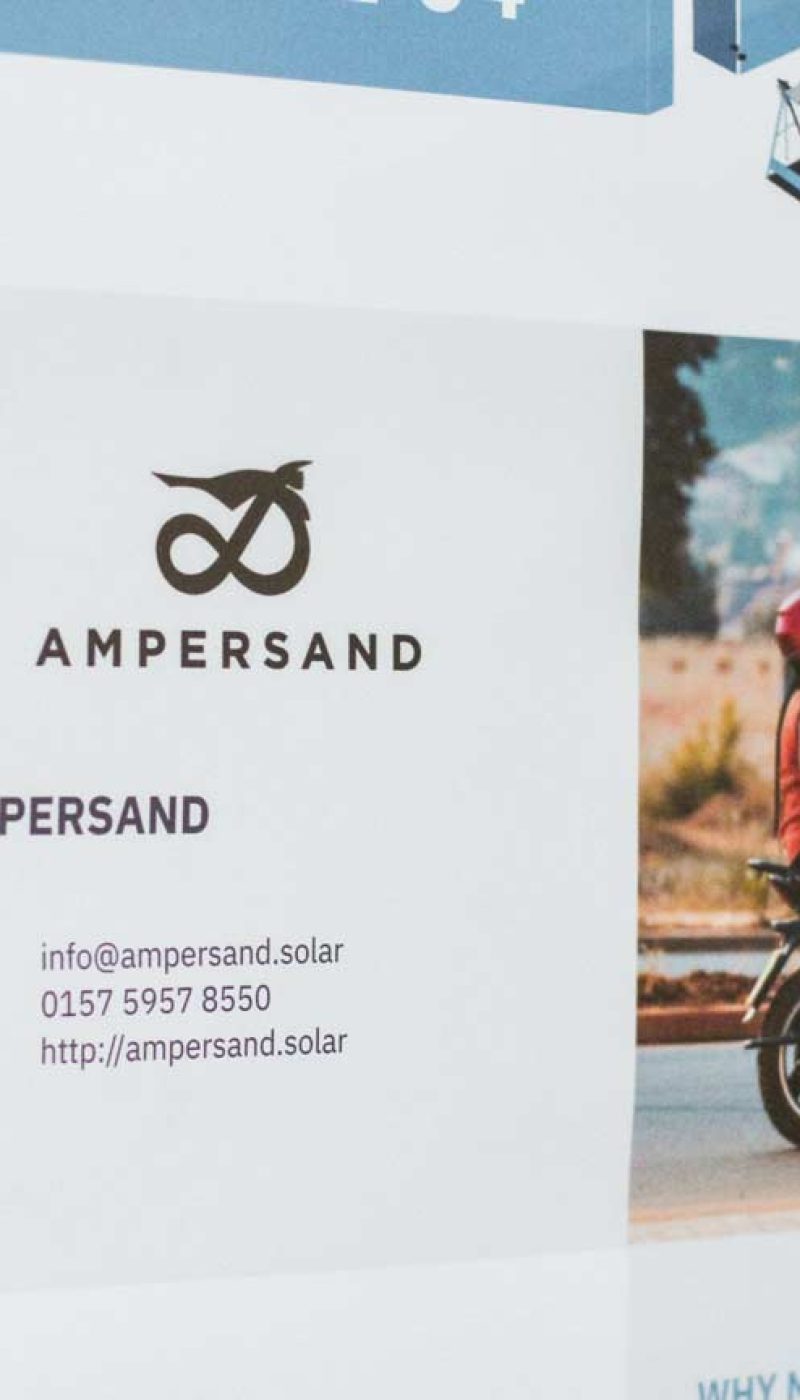 The interesting reality is, in the East African countries Ampersand operates in, it costs less to acquire, maintain and operate EVs than the competition, the good old combustion engine. In Europe, the missing infrastructure is a common excuse why a few people own EVs. In East Africa, Ampersand created their own infrastructure and charging stations, so that taxi drivers can swap their batteries at these stations and get charged directly for their use.
THE MISSING PART - HOW RAPID PROTOTYPING HELPED!
Ampersand and the GS 90130 PR-M laser cutter aka metal laser cutter
The journey to how Ampersand started using the metal laser cutter for their motorbike parts is quite an accidental one. Since their team is based in both Berlin and Kigali, a lot of parts have to be regularly shipped between the two locations for prototyping. The parts are normally airshipped, but if they are small enough, the team carries them in their backpacks to Berlin. Great loophole Ampersand!
This works well for Ampersand, but some things are always forgotten, such as the chain or in this case, the tiny metal square part that's important for tensioning the chain. Normally, there would be two alternatives to acquiring the metal square: using a metal CNC to mill the part, or ordering it from a supplier. 
Using the metal CNC would take too long because you need to have the right skills and experience since metal work isn't for beginners. Moreover, metal work really isn't one of those skills you can learn in a day! Trust us, we know. If you do have the right experience, you still need to set up the machine and ensure the paths are correct; and this is all assuming that the metal CNC is ready at that moment. Clearly, Ampersand doesn't have a decade to mill the tiny metal square so the metal CNC was definitely not an option.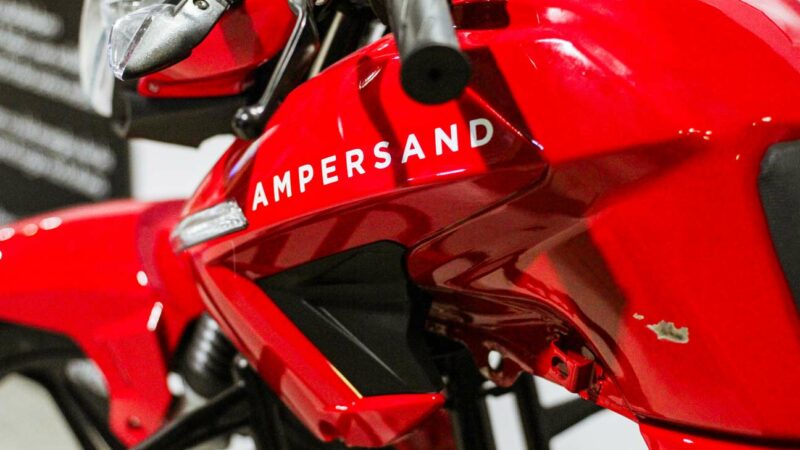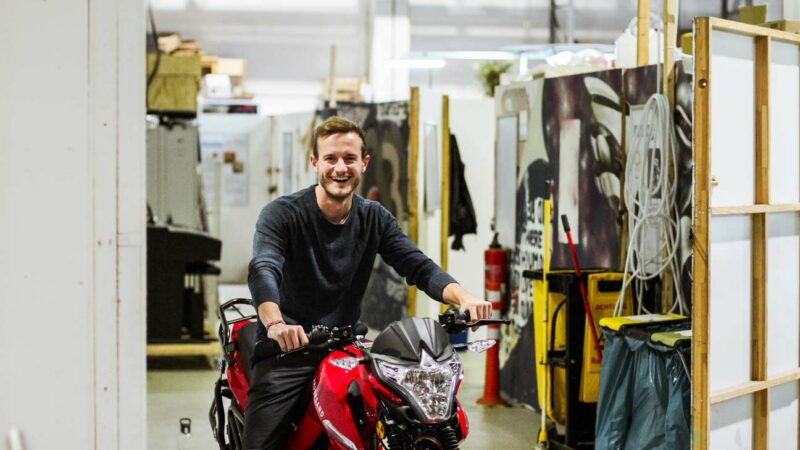 Ordering the part would be the second alternative, however you need to find the right supplier, send the design, pay for the job and pray that Deutsche Post is in a good mood that day! And if you messed up the design or measurements? Well, you just need to do the process again and add another two weeks to when you will get the part! That is another decade that Ampersand does not have.
So, instead Duncan asked Paul, our makerspace manager, if the metal laser cutter would be suitable for the job. All it took was Paul explaining the differences between the normal  and metal laser cutters, setting up the metal laser and in the end Duncan had not one, but four tiny metal squares within 10 minutes, that fit perfectly on the motorbike. And if Duncan had messed up the design or measurements, it's an extra 10 – 20 minutes of adapting the design and sending the file to the metal laser cutter.
RAPID PROTOTYPING PROVIDES FAST SOLUTIONS!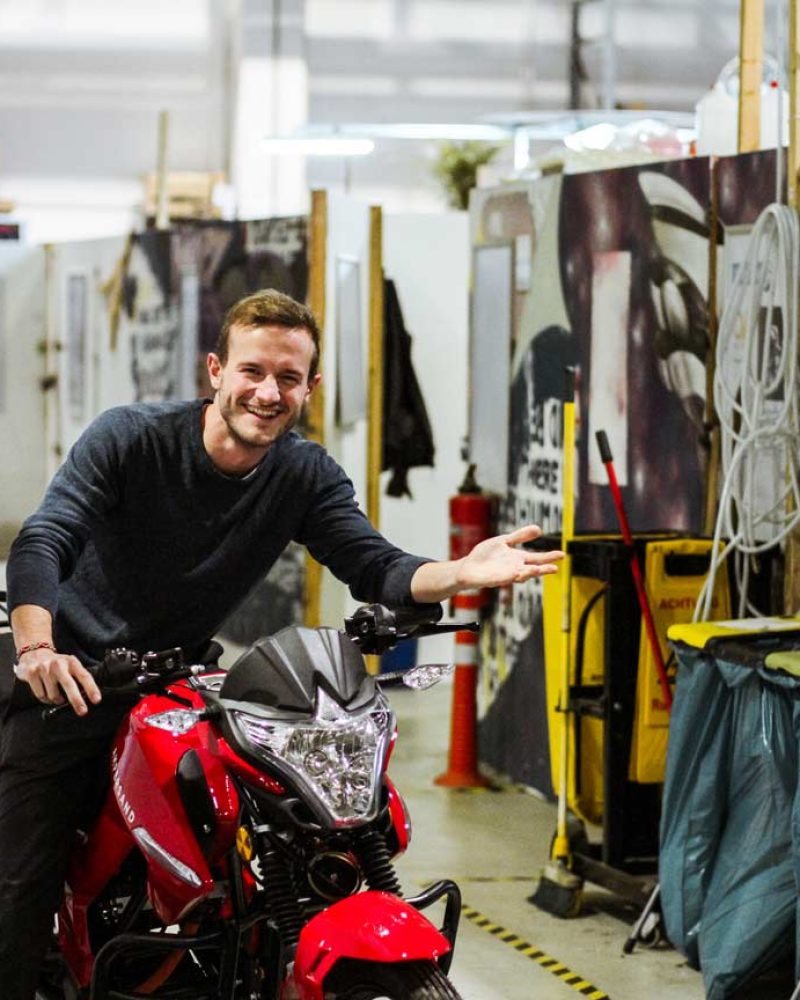 One could say that Paul was the missing in making sure that Ampersand got the metal square as fast possible, and our community would probably agree since he is the go-to person if you need support. However it is quite clear that Duncan needed a fast solution, and out of all the machines we have, the metal laser cutter was able to provide that.
So does taking prototyping into your own hands help you save on time and costs? Well, you decide for yourself.
Every machine is accessible through our memberships, so don't forget to find out more here if you want to work on fast solutions and try successful prototyping with the help of our machines.